A Content Marketing Roadmap With Zero Buzzwords
A 5-step approach to tackling your Content Marketing plan.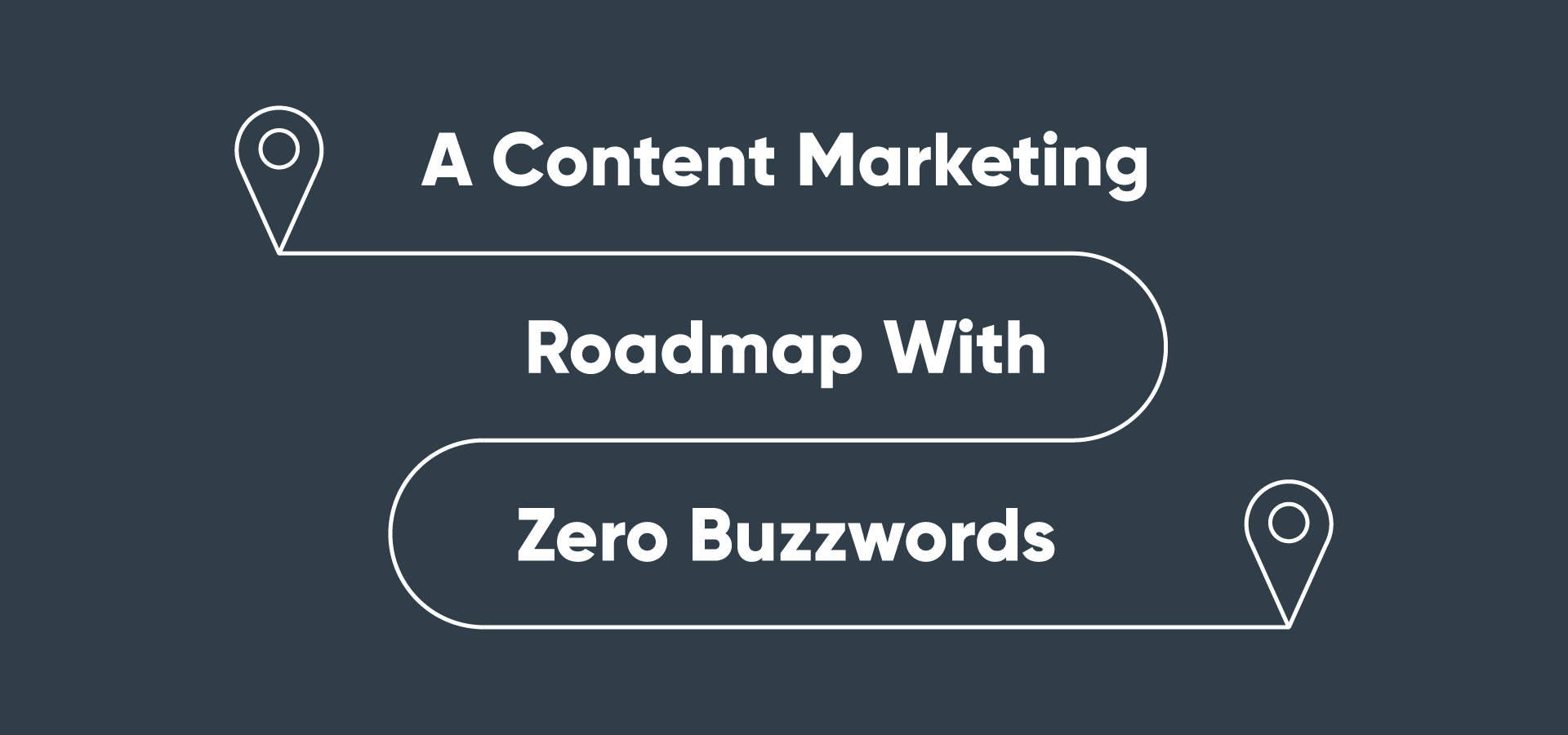 ---
As you prepare your 2020 marketing plan, we want to help you see things a little more clearly. Where do you start? What should you prioritize? How do you plan the right budget? In this series, we give you a look behind the curtain to how we approach things here at Phire Group. 
Take a look at our other 2020 Vision posts: 
Budget for strategy, then tactics
Don't Be Afraid of the Unknown: Plan for What's to Come
Adding One Sentence to Your Website Can Make a Big Impact in 2020.
---
Today's consumer needs somewhere between 20 and 200 touchpoints with your brand before they are ready to purchase. Read that again. If your first reaction isn't, "How the #$&% do I create that much content?!", you are a superhuman marketing savant who can stop reading now. For the rest of us, trying to wrap your head around that number can be a little daunting.
Luckily, we're here to help (or at least show you how we make sense of it all).
At Phire, we break down our approach to content marketing into five steps. If you focus on each of these aspects in this order, your end result should be a plan that is consistent, actionable, and effective.
Our Approach To Content Marketing:
Start with the core message.
No silos. Look at the entire ecosystem.
Know where the channel strengths lie.
Create for the whole funnel.
Execute. Optimize. Repeat.
Start with the core message.
You would be surprised by how often this step is skipped. Everyone within your team knows exactly what your company does and what you offer, but why do you do it? What problem are you solving for your customers?
At the end of the day, what do we want consumers to think about our brand?
It may start a little broad, but it will be refined through filters like content pillars, audience, and product (see our handy chart below). The end result is a multitude of messages within one cohesive approach.

Again, this isn't about your product or service. It's the why at the core of your brand. It's the thing consumers actually connect with and feel about you. A few examples to get your brain moving in the right direction:
We're your partner.
We keep your family safe.
We take away small annoyances.
We create moments for connection.
No silos. Look at the entire ecosystem.
We need to be conscious of what media consumption actually looks like for our consumers. No matter how well we plan + execute in one channel or one approach, we're likely unable to reach the people we want to reach with enough frequency to make an impact (remember the 20 to 200 touchpoints we talked about earlier?).
There's overlap and variance in our consumers' media habits, so there has to be wider thinking in how we bring a message or campaign to market.
While we are by no means the inventors of the Paid-Earned-Shared-Owned ecosystem, we are big believers in it. In 2014, digital marketing expert Gini Dietrich published Spin Sucks and introduced this approach: the PESO model (seen below).
Your core message has been identified, and now you can start to plan for how it is translated into different consumer consumption areas. Each comes along with a slight variance in tone, consumer mindset, and appropriateness of the topic covered.
It's rare for a campaign to touch ALL of these areas, but if you don't question whether they are appropriate at the beginning, you're severely limiting your opportunity.
Know where the channel strengths lie.
A one-size-fits-all approach will not work. This is where you dive deeper into execution. Whether it's paid, owned, earned, or shared, each channel has a unique personality, strengths, and weaknesses.
No matter how much we may want them to, consumers don't come to these channels to interact with a brand. We need to make sure that we don't disrupt in an irritating way and provide real value that causes them to engage in the ways we'd like them to.
We center ourselves by approaching each channel with the same questions:

Create for the whole funnel.
There is nothing more annoying than an overzealous salesperson. Yes, a strong call to action is a best practice, but if they are still getting familiar with you, why would you jump right to asking them to buy?
Content should be created with a specific area of the sales funnel in mind. There are different levels of complexity and tactics that are appropriate within each phase, depending on whom it is intended.
The answers will be different depending on where they are in the sales funnel, but we ask these three basic questions:
What are they thinking?
Where are they spending their time?
What value are we bringing to them?
If we can't answer each of them with confidence, we don't create.
Execute. Optimize. Repeat.
If you don't have an objective for your content, you have no idea why you're creating in the first place.
If you don't measure against those objectives, you have no idea whether what you're doing is successful or not.
If you don't learn from those measurements, you have no idea how to improve for the next round.
And if you don't want to improve, then what are we even doing here?
Still seems daunting?
That's alright. That's why we're here. When it comes to building content marketing plans that are consistent, actionable, and effective, we know a great team you can reach out to.