Camp Phire: A Survival Guide
Hey there! Congrats on landing an internship at Phire Group. Your hard work really paid off. Now what? I'm sure you have a million questions, but don't worry. The first group of Camp Phire interns gathered around the fire and created an intern survival guide just for you. We loved our experience at Phire and hope you do, too!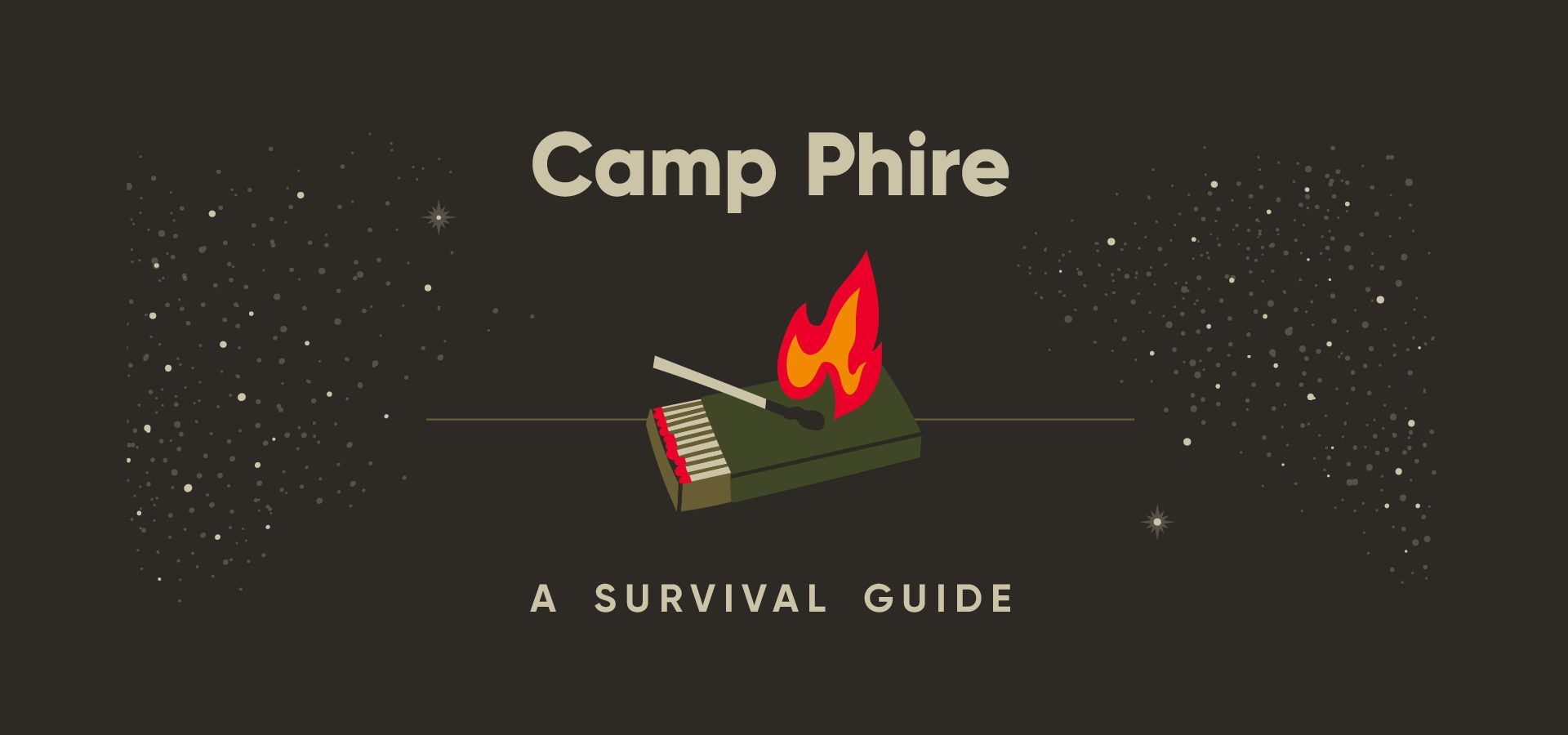 What does the trail look like? 
You're probably wondering what you will be doing during your three months at Phire. Here's a breakdown of the landmarks you'll hit throughout the hike. 
Review the creative brief to learn what the client wants.

Collect inspiration. The sky's the limit! 

Put together a competitive audit to assess creative strategies from similar brands. 

Get creative! Design and write content for the project. 

Create an activation plan outlining the media strategy you'll be implementing. 

Present the final product. Share your amazing work with the client and the Camp Phire team.  
Camping tips 
Be confident 
Nothing sells your work more than you. Being confident in your work shows others that you're proud of what you have produced. The team at Phire is open minded, so don't be afraid to share your amazing ideas!
Advocate for yourself
Make the most of the summer. Subscribe to coworkers' calendars, watch for meetings that interest you, and ask to sit in on them. The more you participate, the more you will learn about the industry! Bonus points if it's a client meeting; those are super cool to observe. 
Connect with the team
Your best resources at Phire are the people sitting right next to you (or rather, those little boxes floating next to yours on the screen). Ask them questions and get to know them. Network, network, network. After all, they say it's not what you know but who you know. And you'll know some great people! 
Don't be nervous to speak up
Phire holds standup meetings a few times a week. These are low stakes, fun meetings, where you get to know your coworkers on a personal level — have fun with them! They are also great opportunities to practice speaking to groups in a casual setting. 
Phire-side chat starters 
Ask the Phire team about their career paths. 
There are tons of interesting stories out there! And all of them are unique. Asking about your coworkers' education, background, interests, and experiences gives you the chance to explore your own. Draw inspiration from your colleagues' stories and see what's possible. 
Ask for feedback. 
Welcome all perspectives. Ask for feedback on your work or performance. Remember, you are here to learn and improve your skills. Receiving feedback is extremely helpful. Even if it may seem tough at the time, chances are that constructive feedback will stick with you, and motivate you to bring your best every time.
Ask clarifying questions.
There's no shame in asking your coworkers about things you don't know yet. Industry terms, company processes, specific client interactions — all of it may be new information to you. No one expects you to have all the answers. Asking for help shows that you are excited about the project and want to make it the best it can be. Take initiative and don't get discouraged if you encounter the unknown. 
Ask what excites your coworkers. 
Having conversations with your coworkers gives you invaluable insights. Everyone on the team possesses a variety of experiences and passions, so there is always an opportunity to explore different sides of the industry. Ask your coworkers what excites them about their job. The creative minds at Phire are always willing to share. 
The phun of a Camp Phire internship!
A Phire internship can help develop your career in many ways. On top of that, the experience is genuinely fun! Here's a few things to look forward to.  
Bonding with the other interns. Spending every day with each other will bring you closer and you will look forward to chatting with your newfound friends every morning. 

Fun Phire meetings with the whole team like Sip 'N' Learns, culture meetings, and department reviews.   

Weird inspiration. Be prepared to share many laughs over the ridiculous ads or websites scouted out by your coworkers. Inspiration can come from anywhere, so don't be afraid to showcase what you've found!

A great work culture. You will always feel welcome at Phire. The culture, the people, the environment — all will open your eyes to what a truly great work workplace can be.