Elevating a leader in land development.
We developed a refreshed brand and all-new website for PEA Group, an integrated land development firm.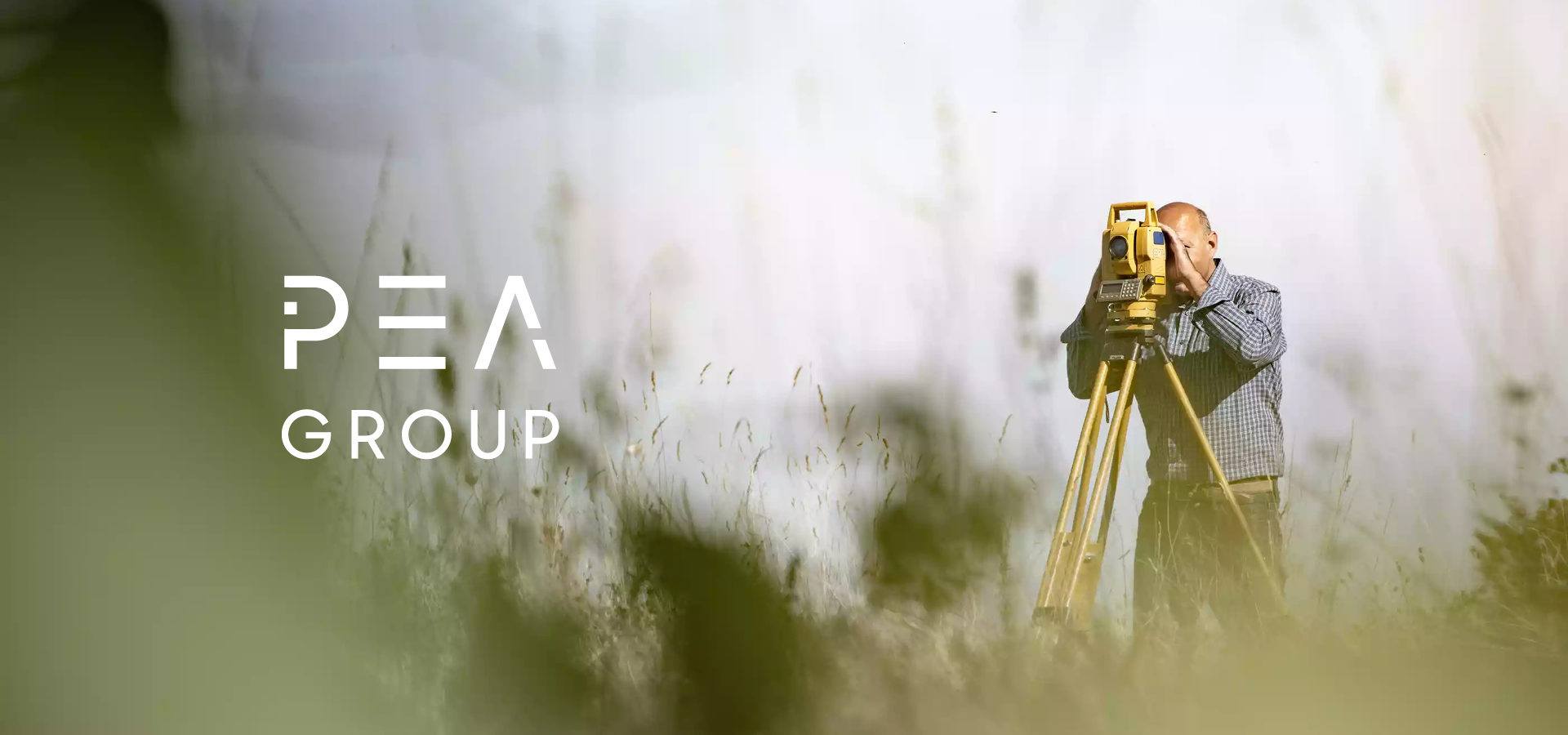 The Situation: 
PEA Group, an award-winning land development firm, was in need of an elevated brand to support their increasing breadth of services and expansion plans beyond the state of Michigan.
Tactics and Strategies: 
Qualitative Research
Brand Positioning
Brand Visualization
Brand Identity
All-New Website
Brand Activation
Ongoing Media Management
Monthly Analytics Reporting
The Result: 
Together, we built a brand and website that reflect PEA Group's integrated approach to land development and deep commitment to those they partner with.
We shifted messaging to relay an attentive, visionary approach to everything they do. We updated imagery to feel more human, more approachable. We established a timeless, dynamic visual identity that will serve the firm for many years to come. We then implemented a holistic advertising campaign to share their brand story and drive awareness alongside PEA Group's expansion efforts. Ultimately, PEA Group saw increased levels of engaged users, 7x more leads, and a lasting impact across their audiences.