Embracing the New Normal
Revisiting the 2021 Digital Summit Detroit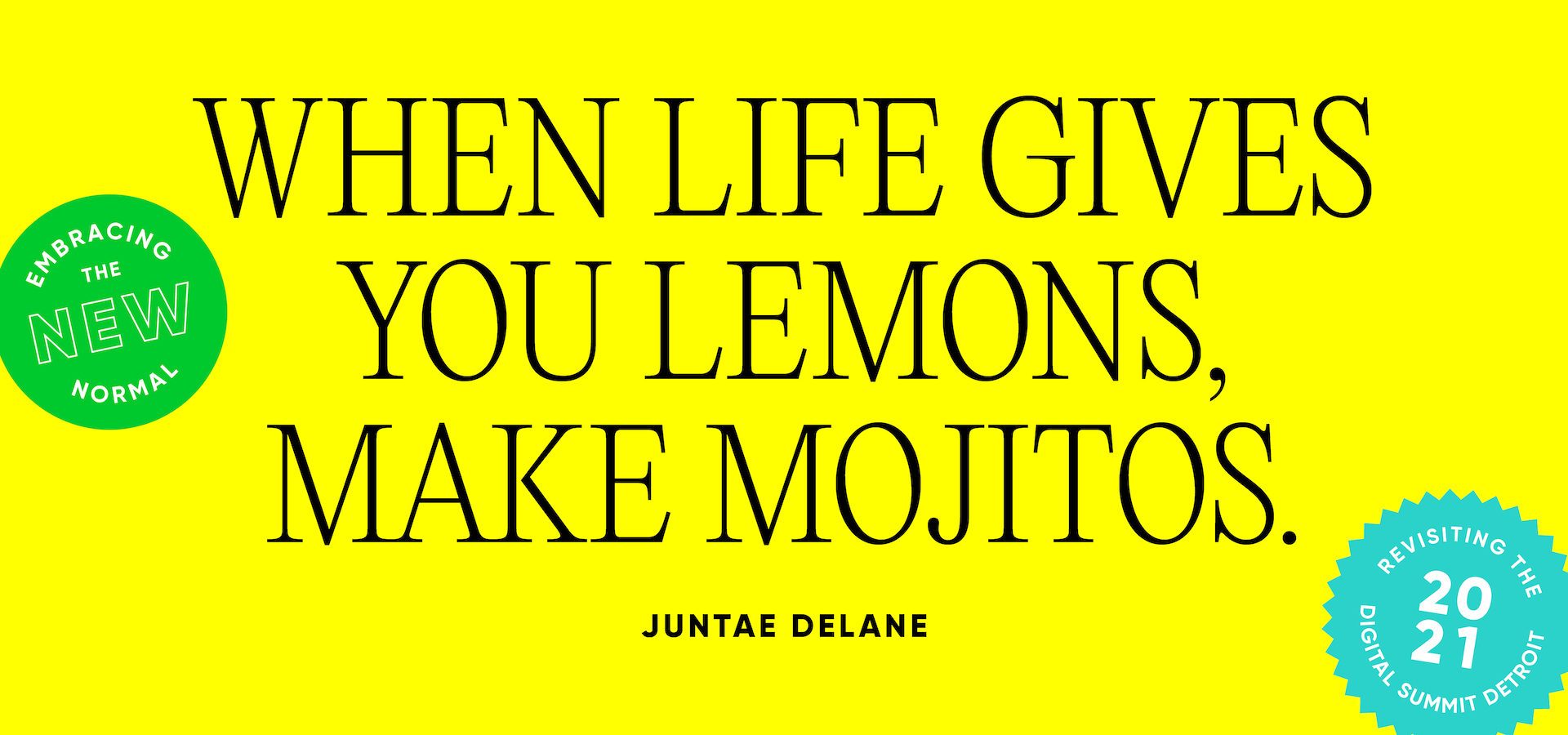 From talks of Beyoncé and the repackaging of her iconic "Single Ladies" dance to impactful presentations that had you engaged and on the edge of your seat wanting more, the 2021 Digital Summit Detroit was an intriguing experience for a conference newbie like me and a breath of fresh air in the midst of the pandemic.
As one could expect, much of the conference was centered around marketing in the new normal. Evidence presented by one of the speakers suggests that  many individuals plan on continuing the habits they've created in the new normal. Only 16% of people will revert to their old ways. So why does this matter?
Consumer habits have changed. Drastically.
Work-life balance has shifted. We've traded coffee shops and nitro cold brew for drinking K-cups out of, in my case, a cabinet full of golden retriever and Harry Potter mugs. This small example helps illustrate drastic changes in the day-to-day life of a consumer. Much has changed and so have their media consumption habits. How should marketing professionals respond?
Rethink your personas. Create experiences. Nurture brand love.
When crafting personas for each of our customers, we must think about current personas vs. pre-COVID personas. Think about how their habits have changed. How emotions have been affected. Consider how we can meet our customers where they are now, rather than trying to shove them into the mold of the user they used to be. Don't be afraid to make the pivot. Listen to how your audience has changed. Take what you hear and put it into action.
Create memorable experiences for your customers. Much of the population is still working at least a few days at home, if not entirely remote. Think about ways you can engage with these consumers in a unique way. How can we break up their day? How can we get more personalized? Can these experiences be delivered to micro-segments of our audience? Personalized experiences are an essential element to building brand love. Consumers desire purpose and experiences over material things.
Finally, we must nurture our relationships with our consumers. New and existing customers now have the time to dive deeper into your brand. They desire happiness, connection, and inspiration. We must be innovative and craft our messaging to drive these intended emotions. But most importantly, we must build relationships with customers through authenticity and trust.
To sum it up: let's embrace this new normal. Embrace who our consumers have become. Embrace the future and the opportunities that lie ahead for our brands.
As Juntae DeLane, conference speaker from Digital DeLane, so beautifully put it, "When life gives you lemons, make mojitos."