Finding fun in the everyday.
We understand that fun is an essential part of the everyday. We put an emphasis on uncovering it.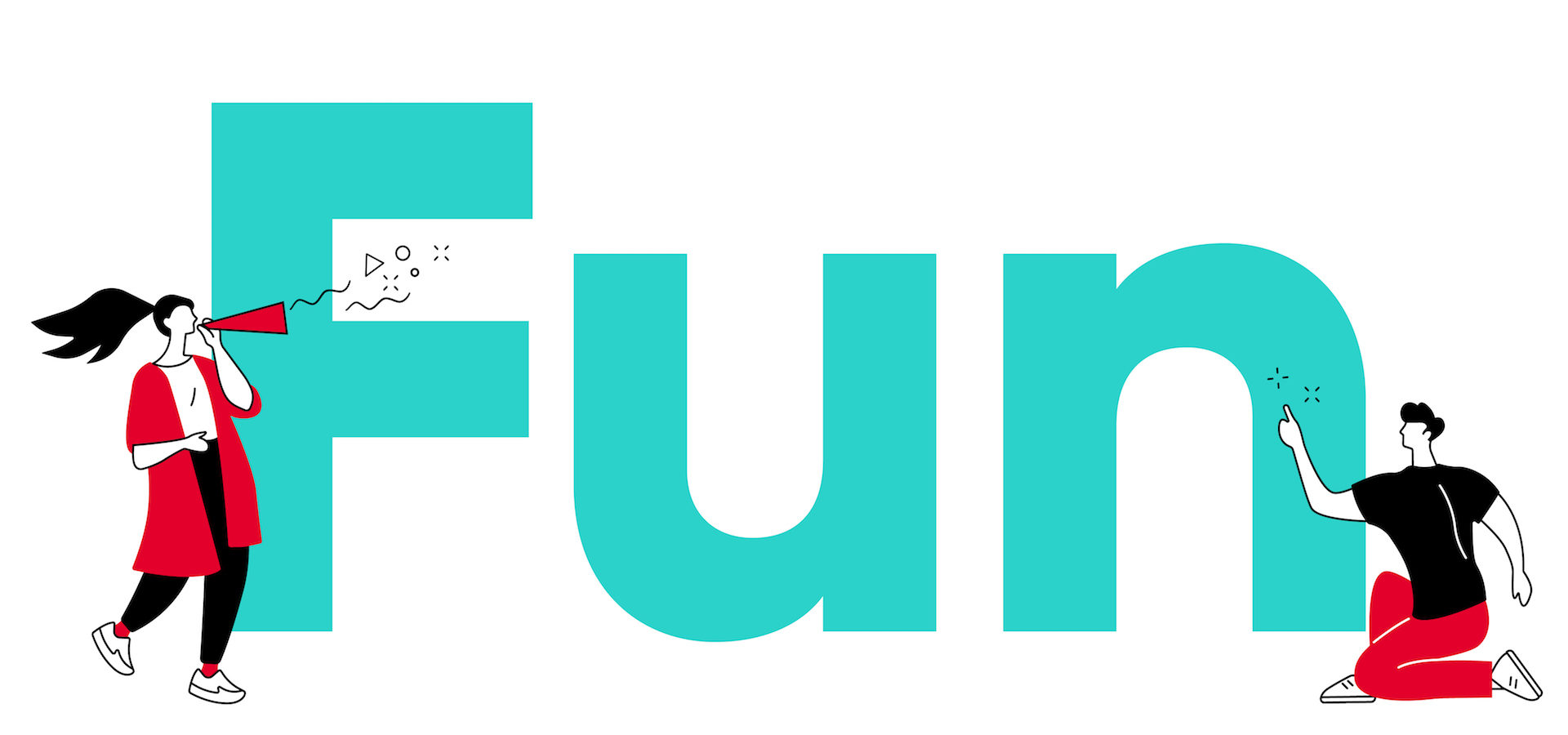 What is fun? More importantly, how the hell does anyone have fun at work? Phire Group has put an emphasis on ensuring that our workplace is more than just the 9-5. We're committed to our clients, our work, and our team. And to show that commitment, we've established a focus on fun and finding it in the little moments and our biggest celebrations.
Let's be real: work is hard. Which, in and of itself, is fun. But, that doesn't mean we don't need a break. To Phire, those breaks are an integral part of our success. They provide balance, camaraderie, and time to celebrate and share.
"Phire keeps work interesting by offering opportunities for laid back, personal connection not associated with work. Time to just enjoy each other's company with a bonus PHUN activity to boot!"— Blaire Plunkett, Sr. Account Executive
These moments are intentional. They offer our team an opportunity to just be human — one of Phire's core values and an ever-present part of our everyday. We take pride in our commitment to creating moments of pause. For reflection. For nourishment (both metaphorical and literal). And for joy.
"Phire sets aside time to celebrate the small joys we each have outside the office and share them with the rest of the team. We make work fun by allocating time specifically for gratitude and connection!"— Emma Leising, Graphic Designer
Fun takes on a different shape every day. Whether it's taking the time to learn something new and sharing that knowledge with the team, sharing personal skills like cooking or painting, or blocking off time to connect outside of work, fun will be accommodated. It is a reflection of our culture and an important element of being an anti-agency agency.
While there is no clear definition of fun at work, we are dedicated to establishing it as a part of Phire Group. It helps us stay human.
"The team is always looking for ways to bring attention and focus back to the individual and not just the work. This is done through stories, jokes, and of course, perfectly timed memes and GIFs."— Michael Hoge, Motion Graphics Artist