New Brand, New Future: PGT Inc. Becomes PGT Innovations
Phire Group led the charge to establish a clear brand architecture for PGT Inc.'s new family of brands.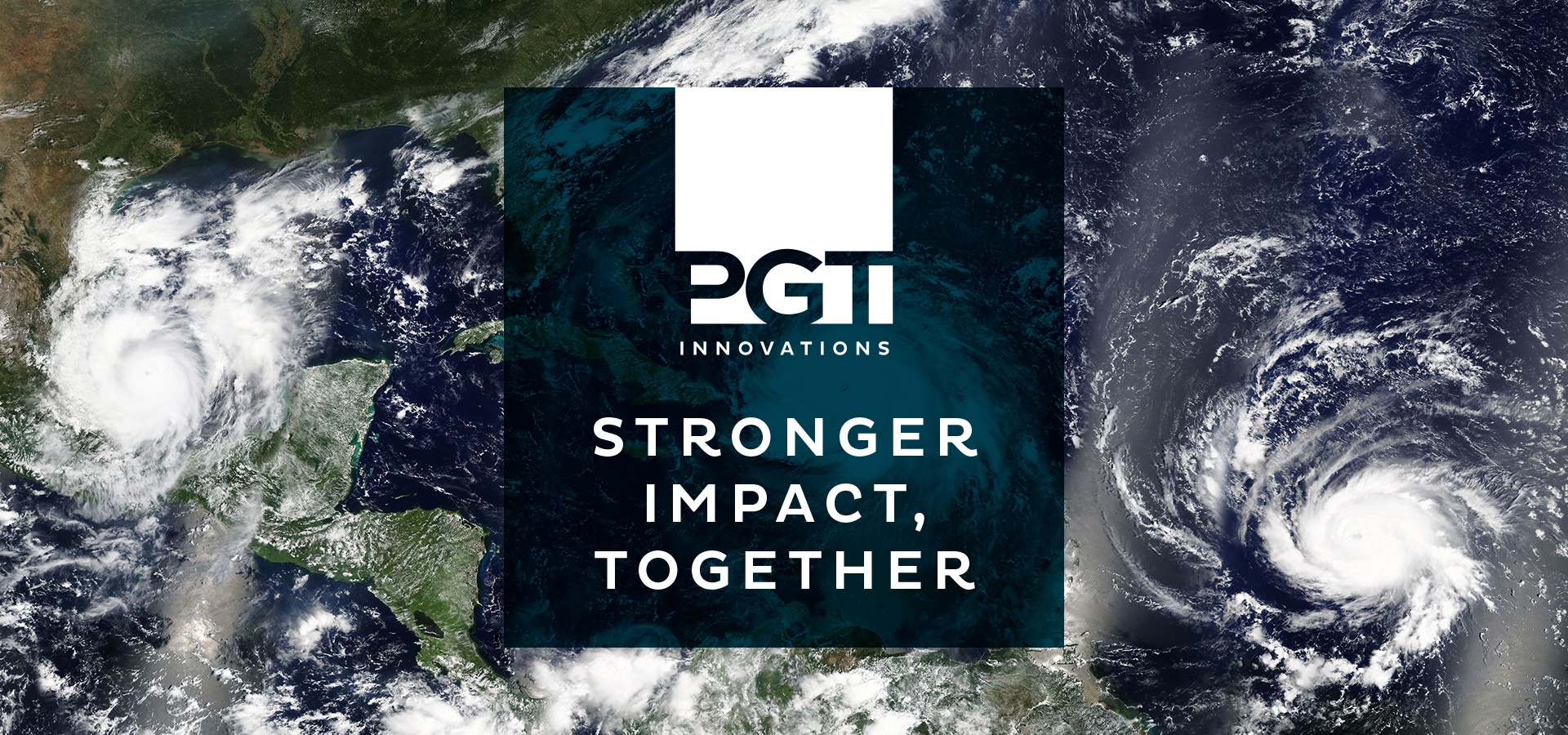 PGT Innovations, formerly PGT Inc., revealed their new brand at this winter's NAHB's International Builders Show 2017 (IBS) held in Orlando, Fla. Southern-based PGT Innovations (PGTI) has produced impact-resistant window and doors for nearly 40 years.
2016 brought significant changes to PGT Inc. as they acquired two new impact-resistant window and door brands, CGI® and WinDoor®. PGT Inc., already an industry leader in custom windows and doors for residential properties, expanded their product offerings with CGI's expertise in commercial property products and WinDoor®'s focus on luxury home products.
Phire Group led the charge to establish a clear brand architecture for PGT Inc.'s new family of brands. Through an in depth research and discovery phase, Phire Group created a cohesive and flexible branding plan that will grow with the company in the future. All brands and elements were organized in the branding process as a unit to ensure they would operate in harmony. The first step was establishing the new corporate name, now called PGT Innovations. At the same time, PGTI introduced PGT® Custom Windows + Doors for their residential windows and doors line.
By creating a unique purpose, language, look and experience for each brand, PGTI is able to show the individual and collective strength of their company.
Danielle Mikesell, Vice President, Marketing and Innovation commented: "Instead of focusing on one brand, Phire Group helped PGTI reinvent ourselves on every level."
To mark PGTI's launch, Phire Group led the eye-catching branding and design of their booth and materials for the premier building industry show, IBS 2017. PGTI showcased the three distinct brand experiences, aligned with their unique target audiences. As visitors walked through the rooms of the booth, they were able to see innovative products manufactured by each brand as a larger collection. With PGTI's eye towards pioneering impact-resistant windows and doors that will push industry standards, an additional space was included called the "innovation station." Here, PGTI featured their exciting prototype doors, not yet available on the market.
"By starting with a strong foundation and brand, PGTI can stay relevant to their customers and remain competitive in an ever-changing marketplace," said Jim Hume, Founder and Principal, Phire Group. "It's important to research, pinpoint, rethink and ultimately create a bold, inspired and sustainable future for our clients."