Rebranding and refreshing an up-and-coming organization.
We developed a refreshed brand and all-new website for Afia, a growing healthcare technology consultancy.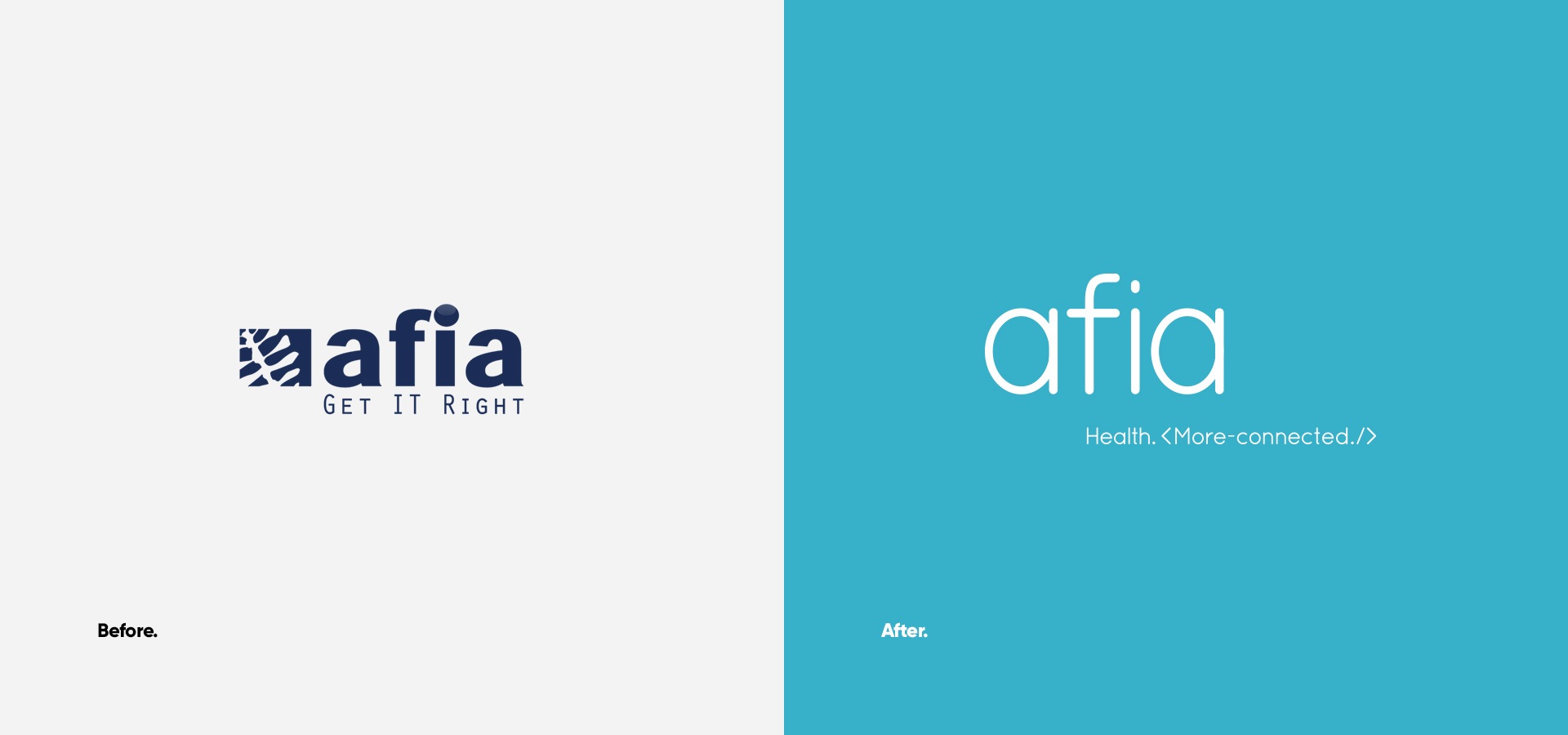 The Situation:
Afia, a healthcare technology consultancy, was in need of a brand refresh and a more organized, cohesive story in order to sustain growth.
Tactics and Strategies:
Qualitative Research
Brand Positioning
Brand Visualization
All-New Website
Ongoing Media Management
Monthly Analytics Reporting
The Results:
Once we were aligned on the brand shift, we proceeded with the development of an all-new afiahealth.com. Following the launch of the website, we provided ongoing media management support to effectively target prospective clients and drive web traffic.