A sibling brand of Cooper Tire needed new energy, new perspectives, and new life.
Mastercraft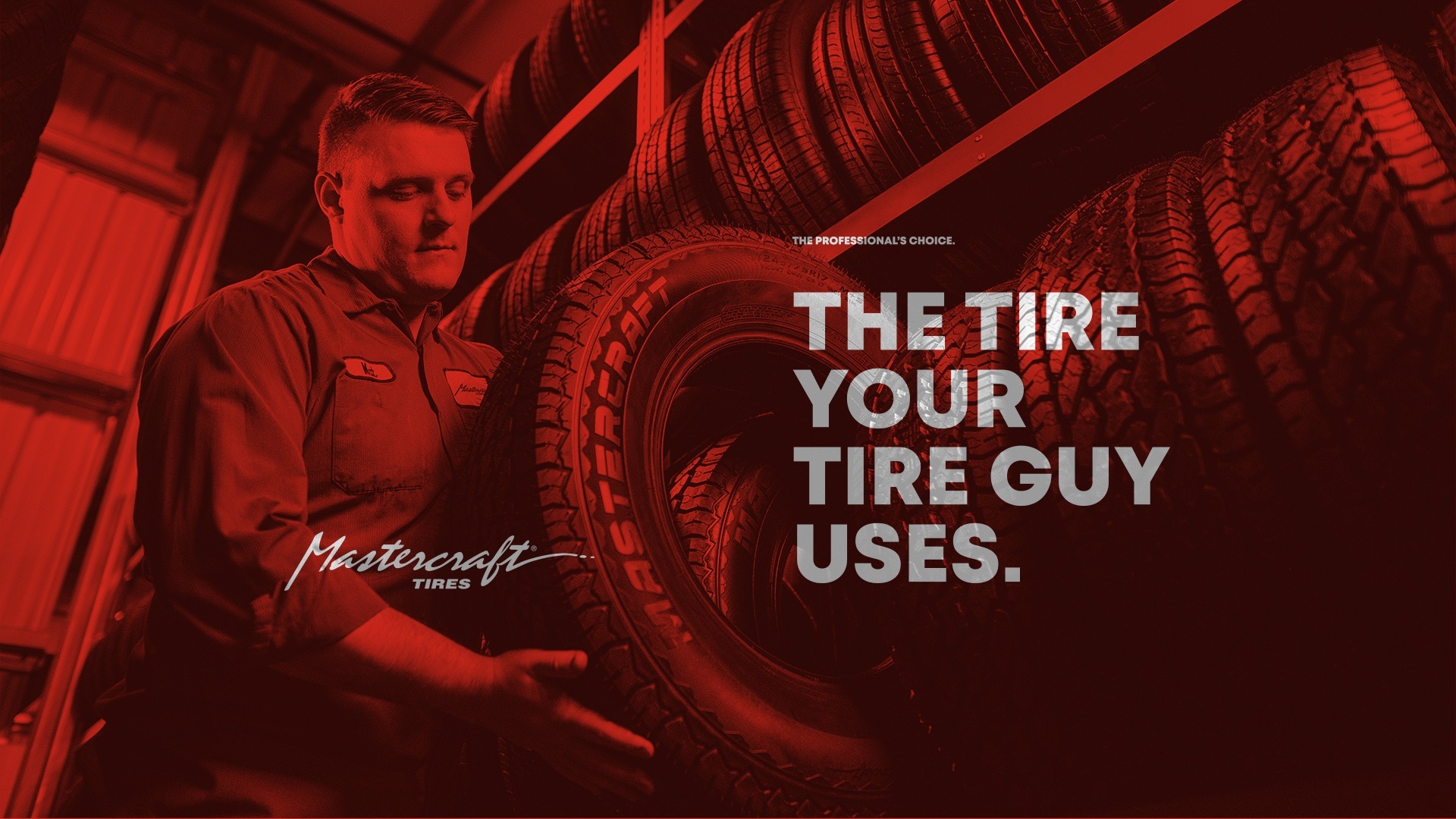 The Cooper Tire brand needed new energy, new perspectives, and new life. What was once a proud brand had become a declining, under-considered property.
Before.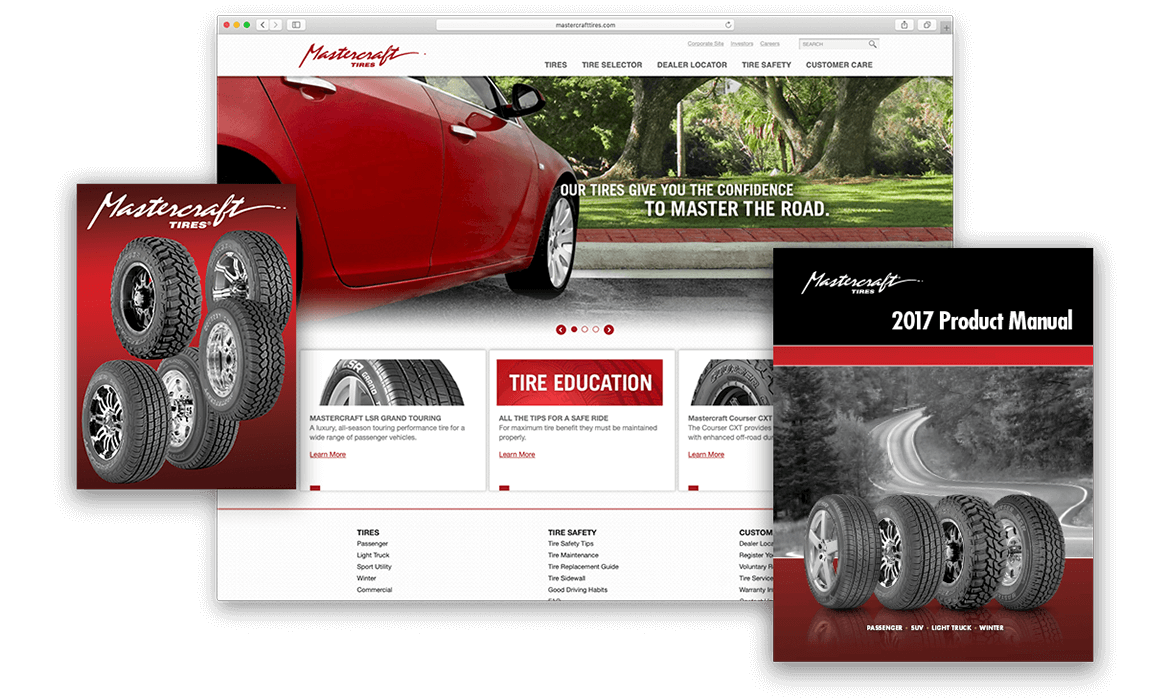 A strong product. A neglected brand. A bit tired. A bit dated. A bit void of humanity and spirit. Perfect for us.
We engaged and activated the Mastercraft community: building connections, understanding heritage, and telling a more authentic story.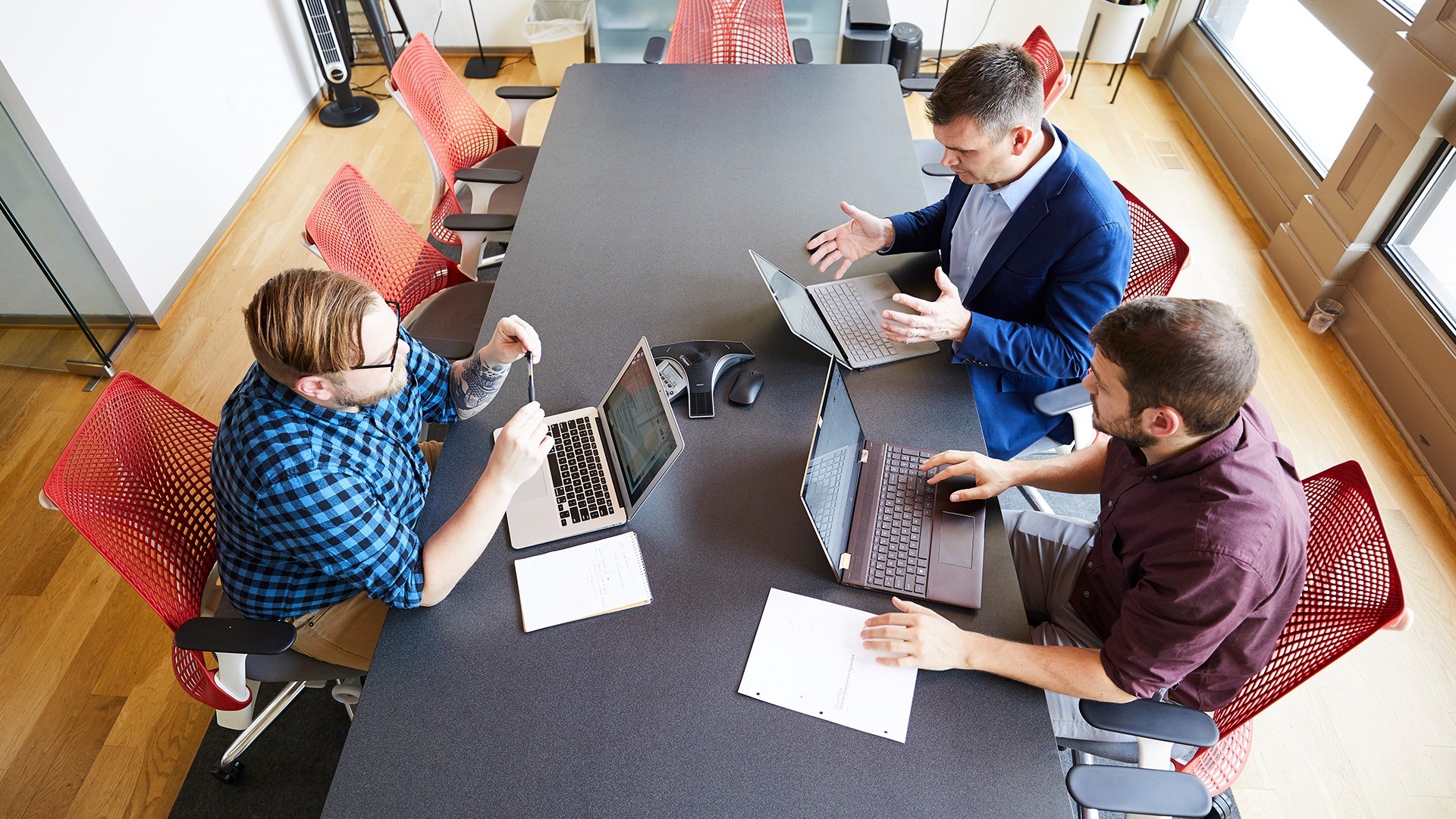 Tagline

The professional's choice.
Positioning Statement

Mastercraft creates exceptional American tires at a surprising value through a hardworking, no-frills approach. We are the professional's choice.
Brand Expression

The craft of making tires. That's where we focus our time and energy each day. While others market their technologies, we're making ours better. Mastercraft is the tire that professionals recommend and use themselves. Why? Because we're focused on one thing: making great tires. We don't want attention; we simply want to perform every day. While they create hype, we're making sure our tires are exceptional. While you see them in ads, you'll see us on roads across America helping you work and play. We believe that every driver should have great tires. We build the trust, the relationships, and the reputation to be the tire that professionals recommend and rely on. The more you know about tires, the more likely you are to drive on Mastercraft tires.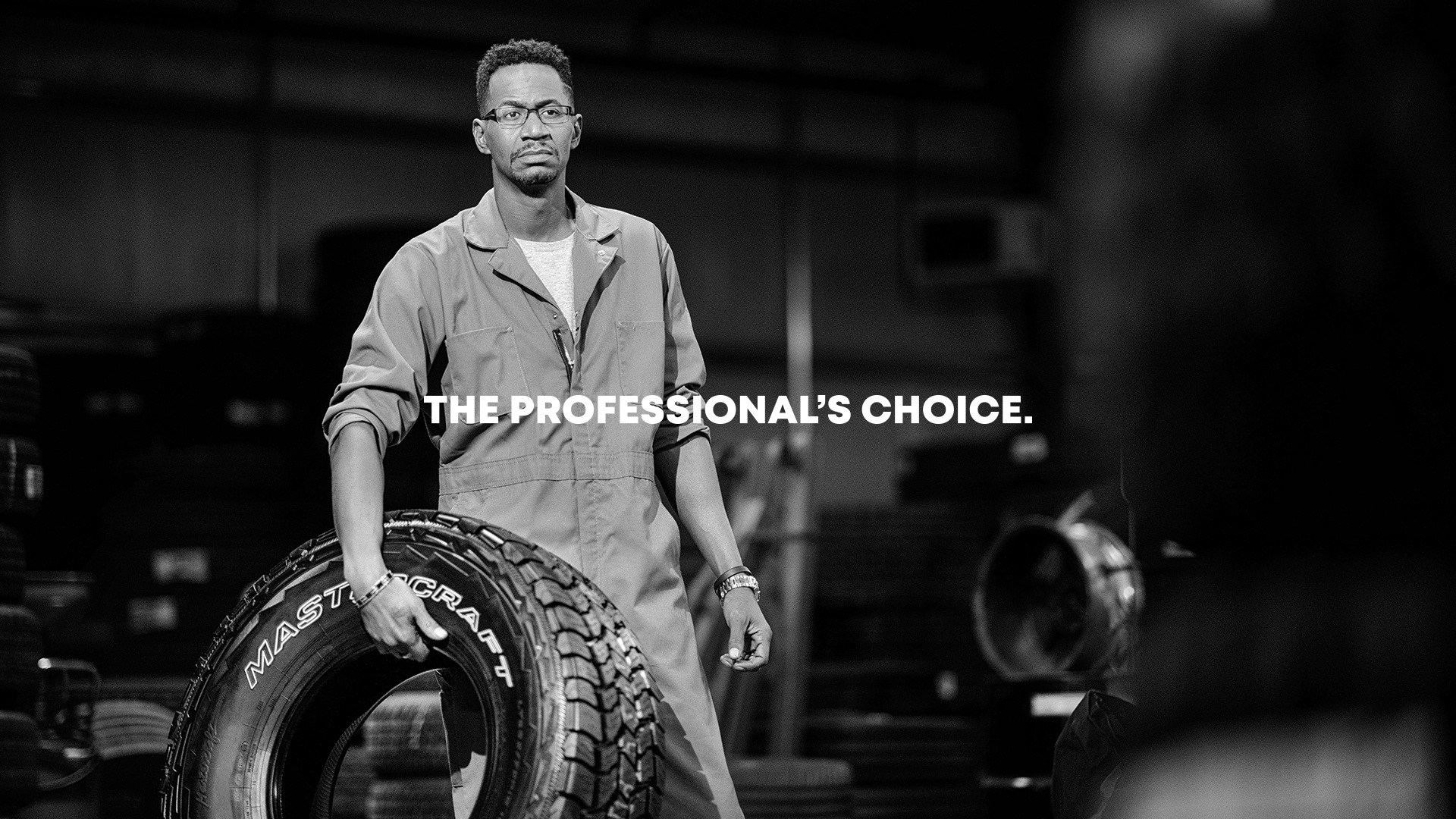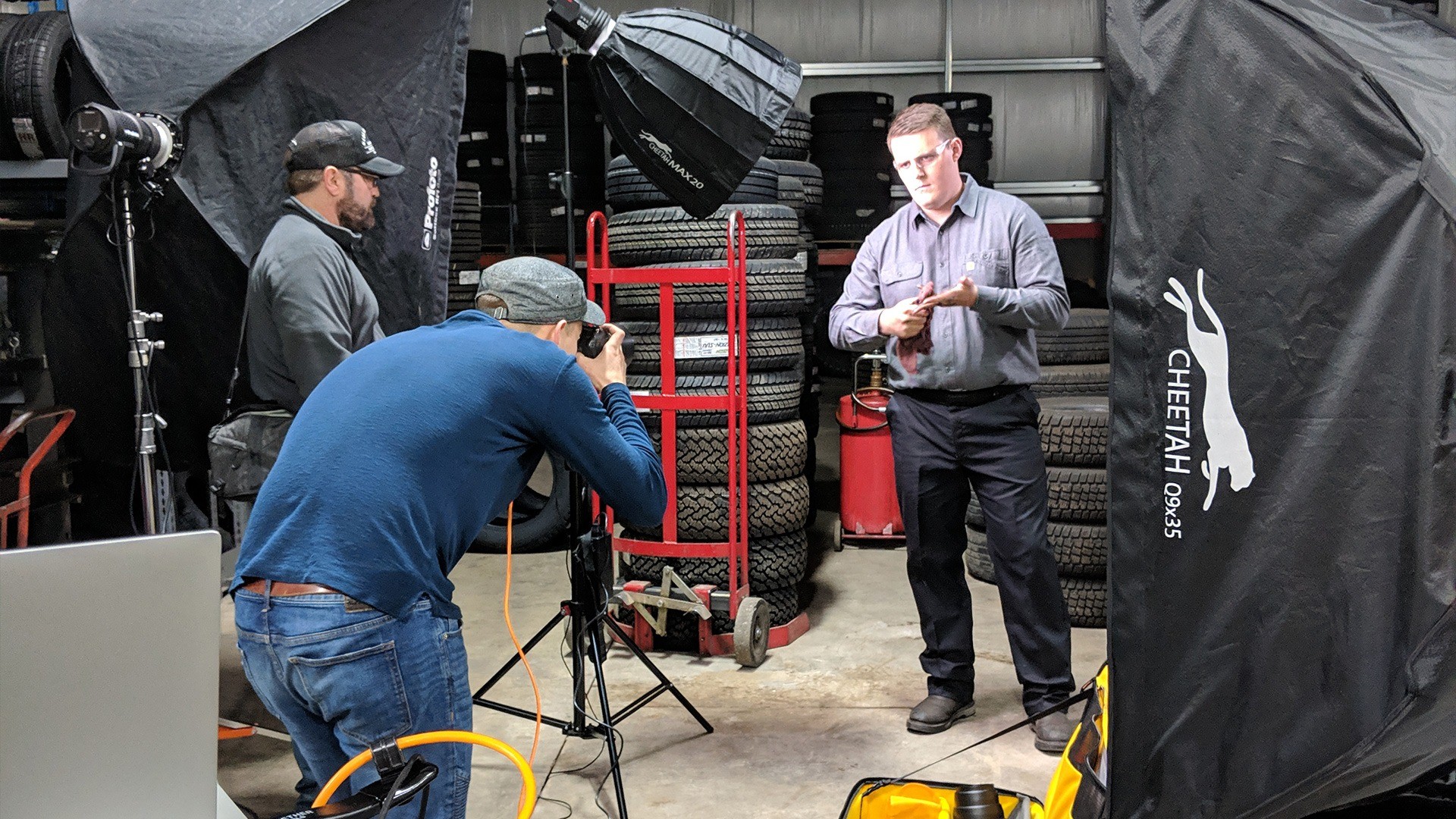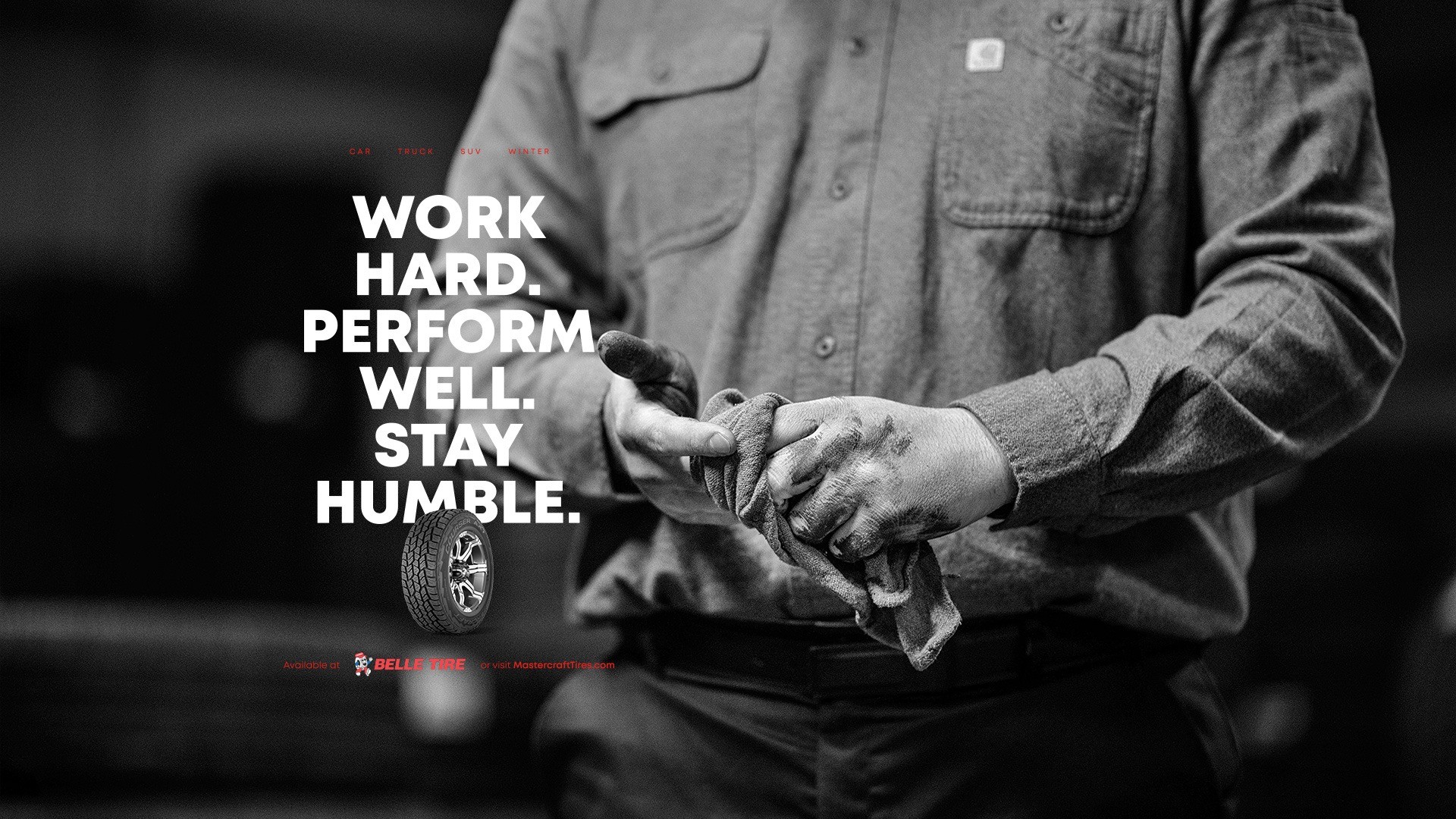 We built customer excitement.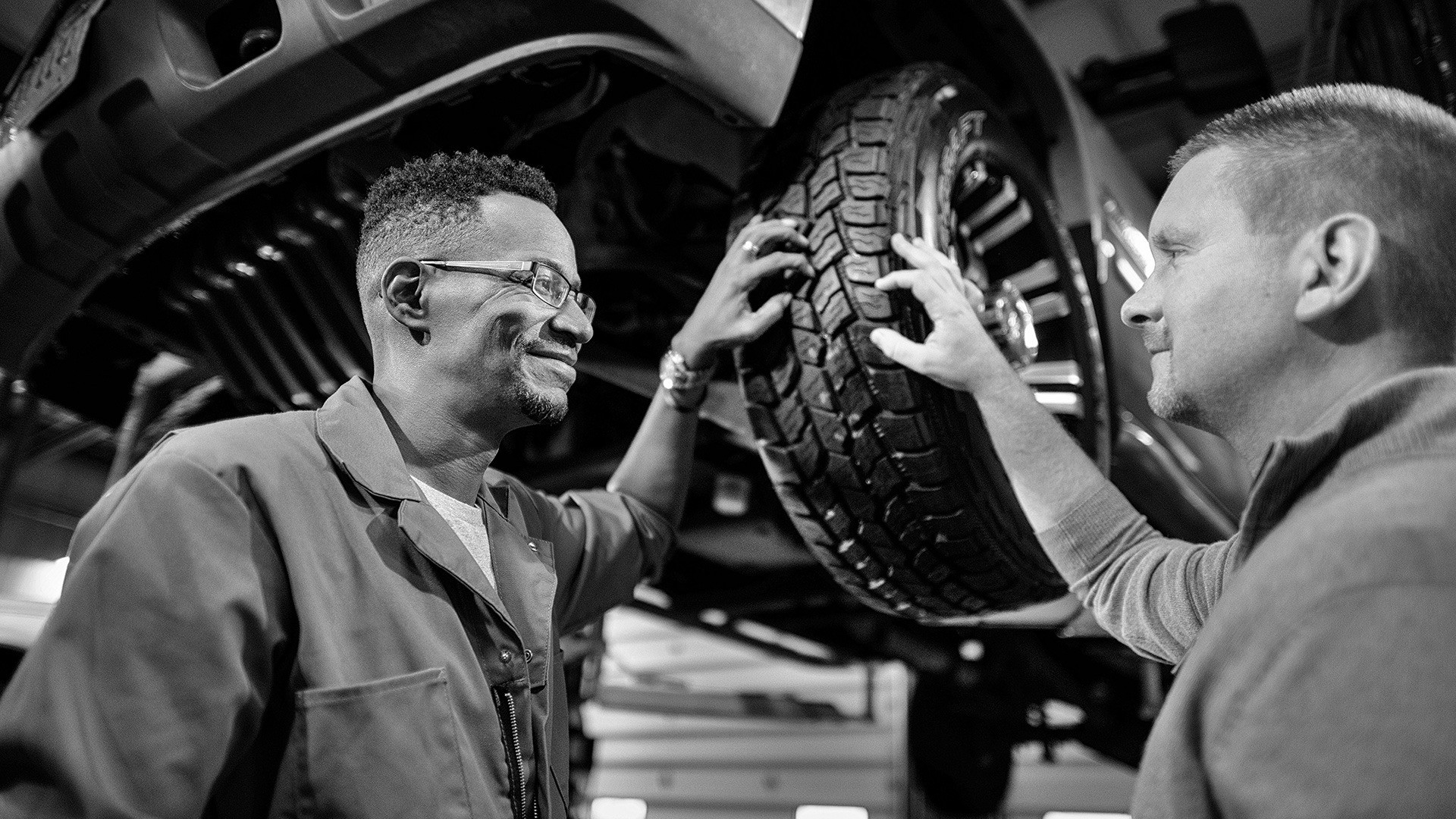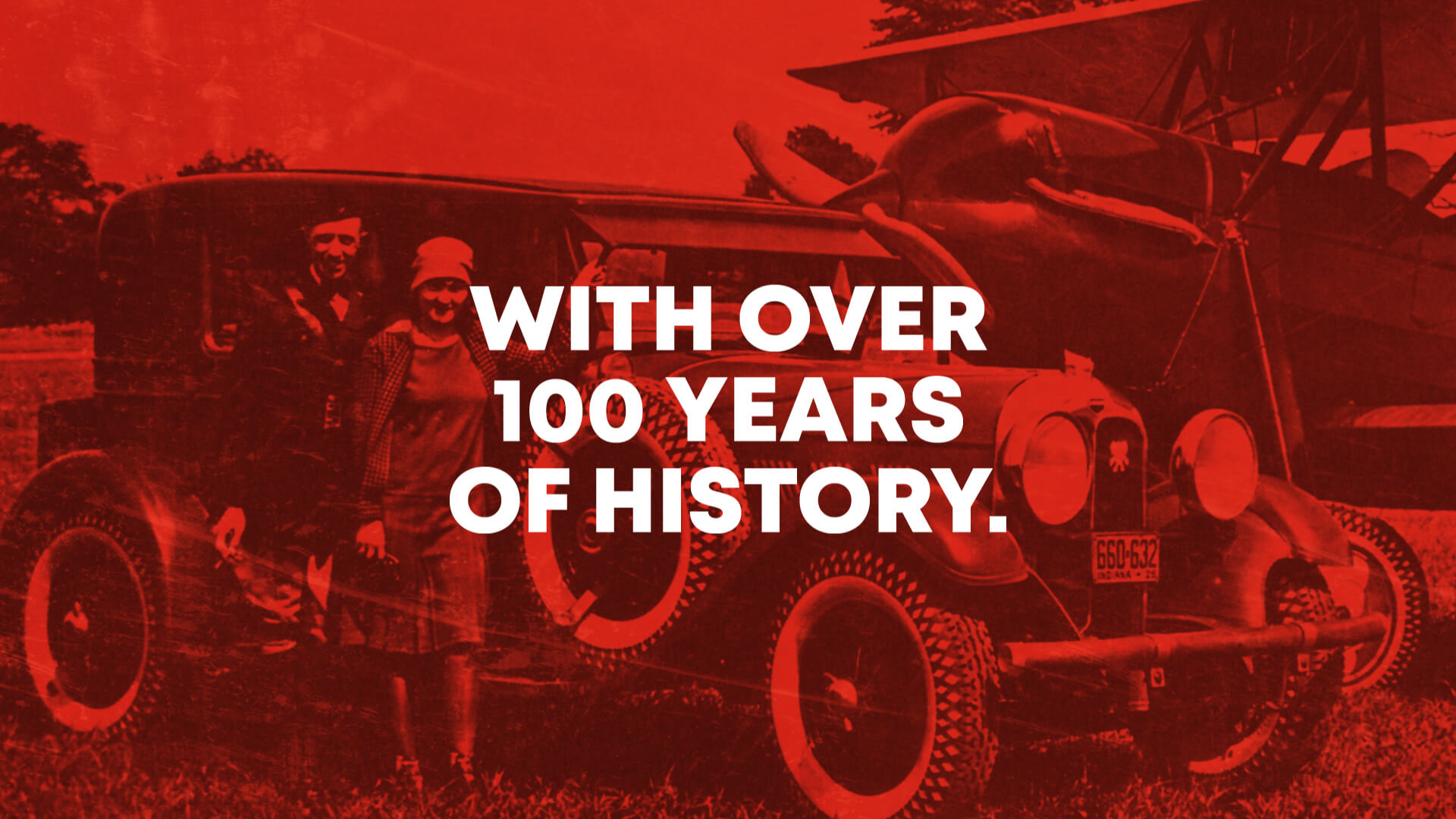 We created the framework.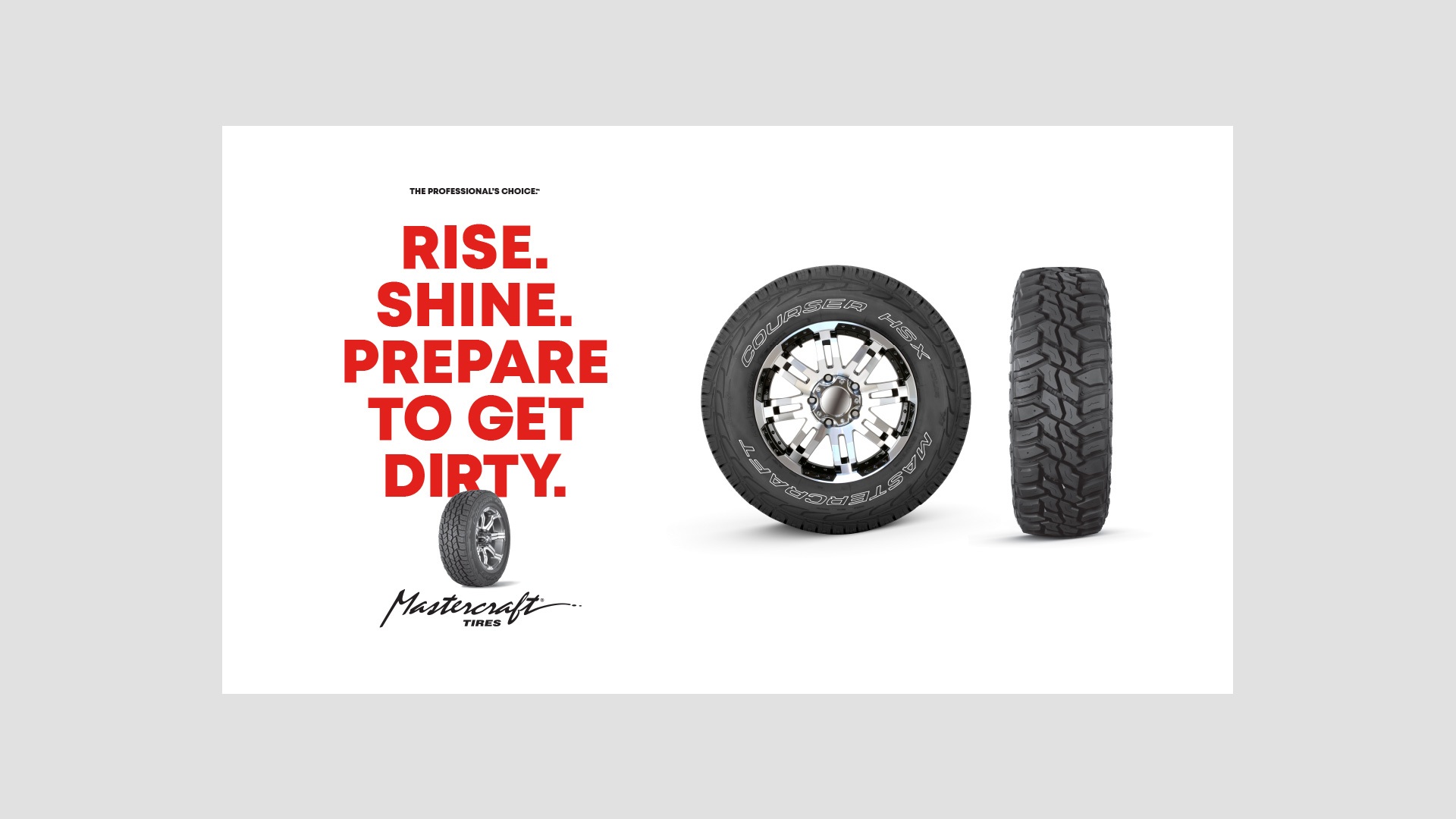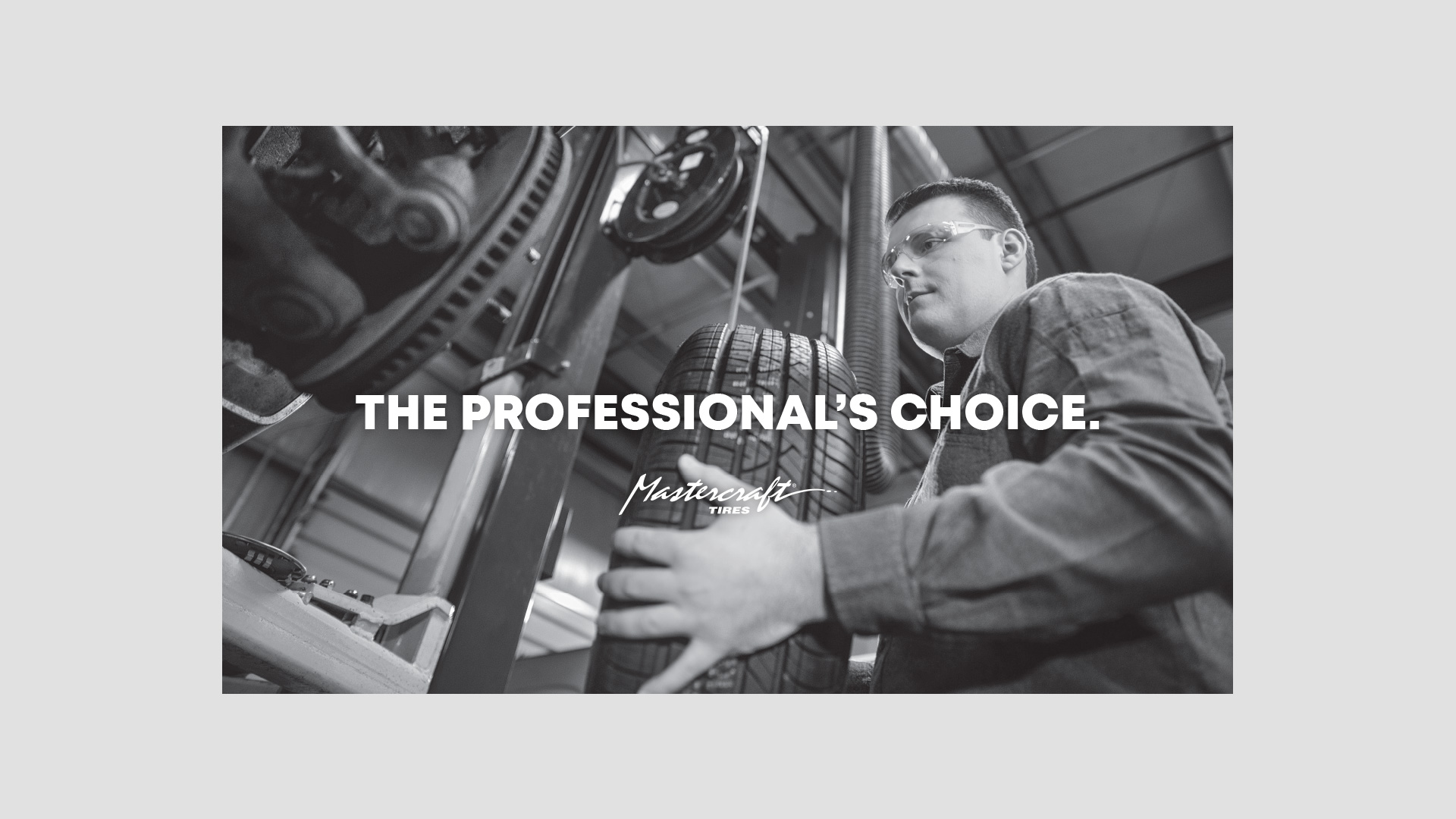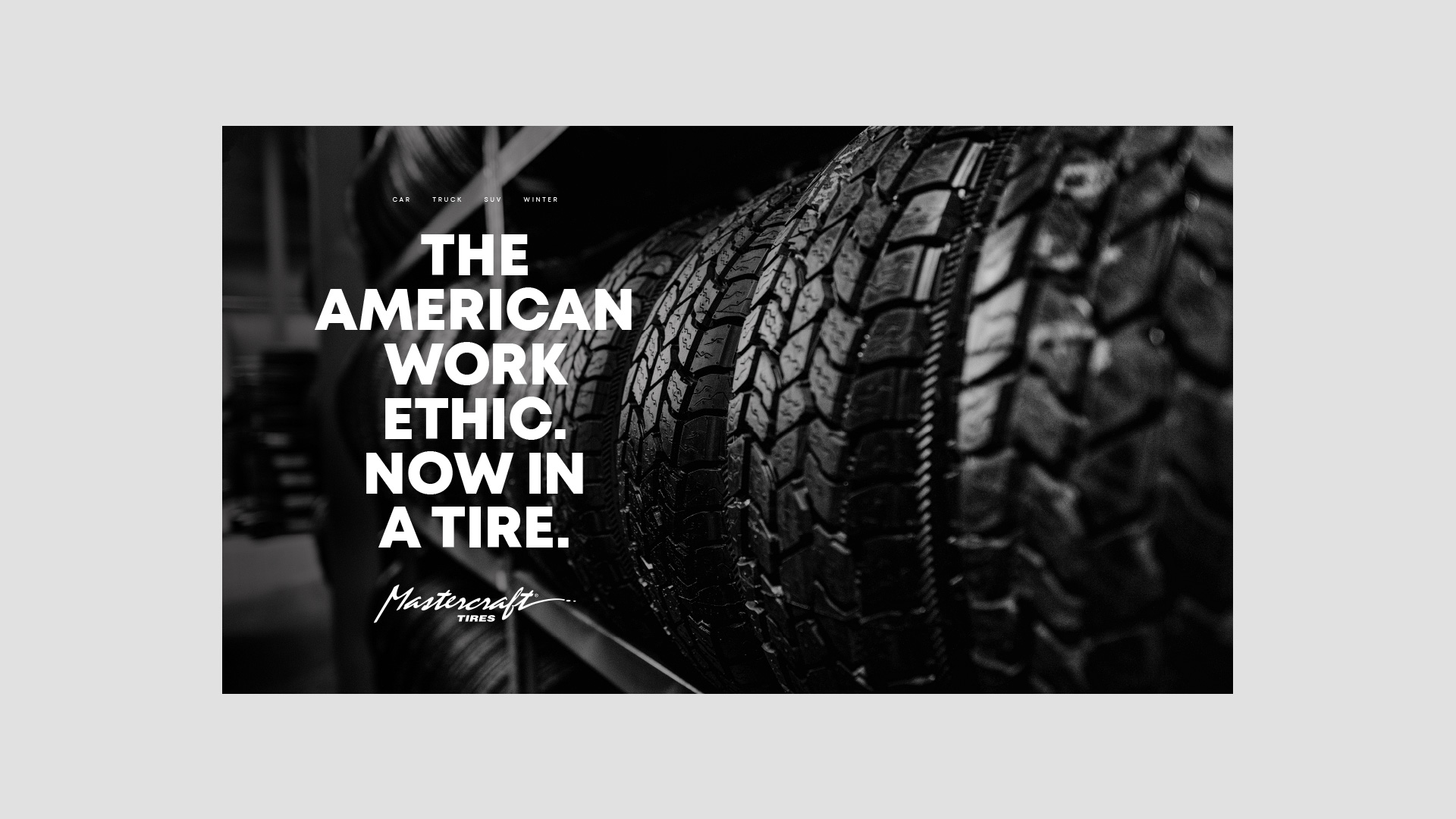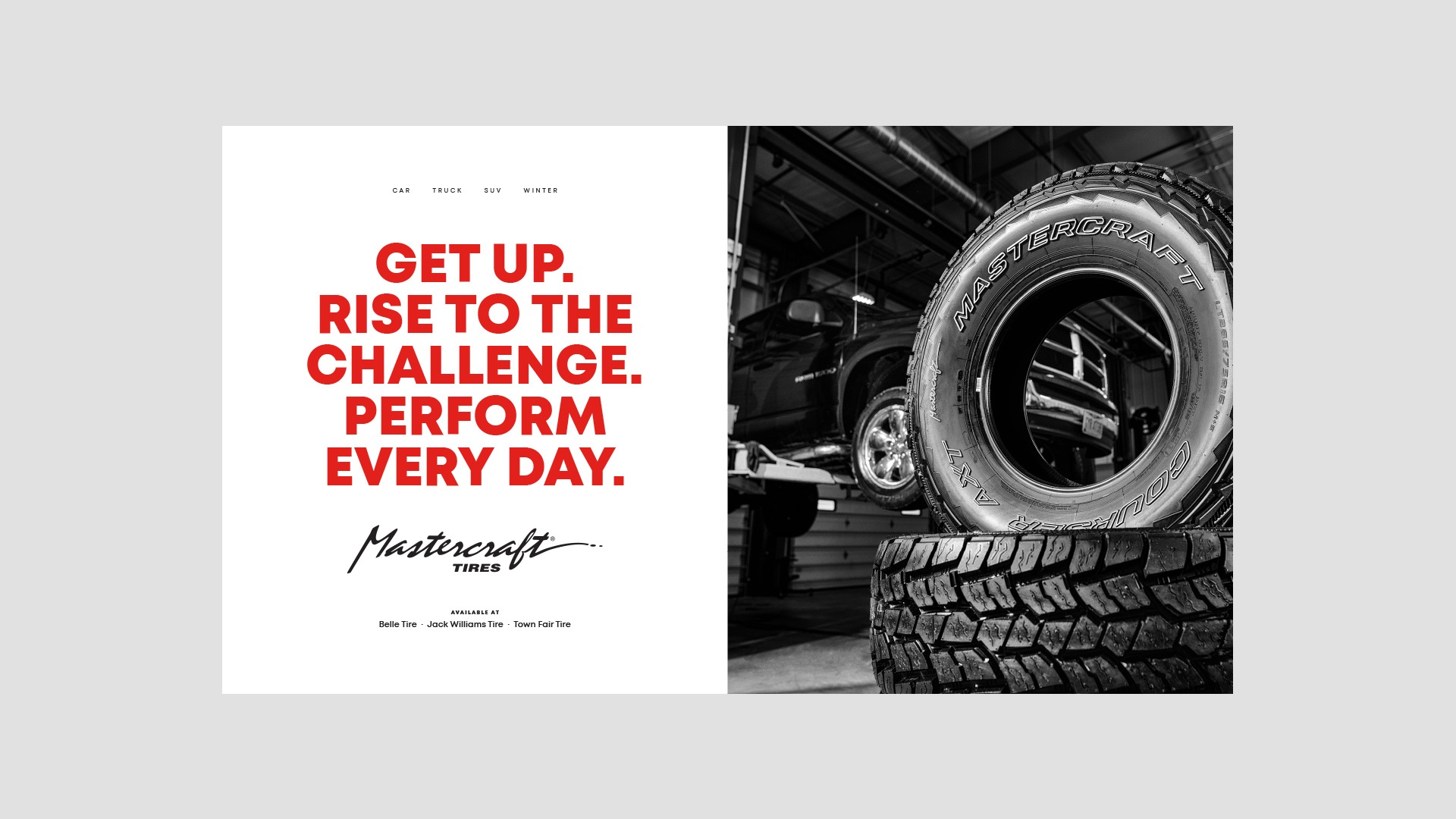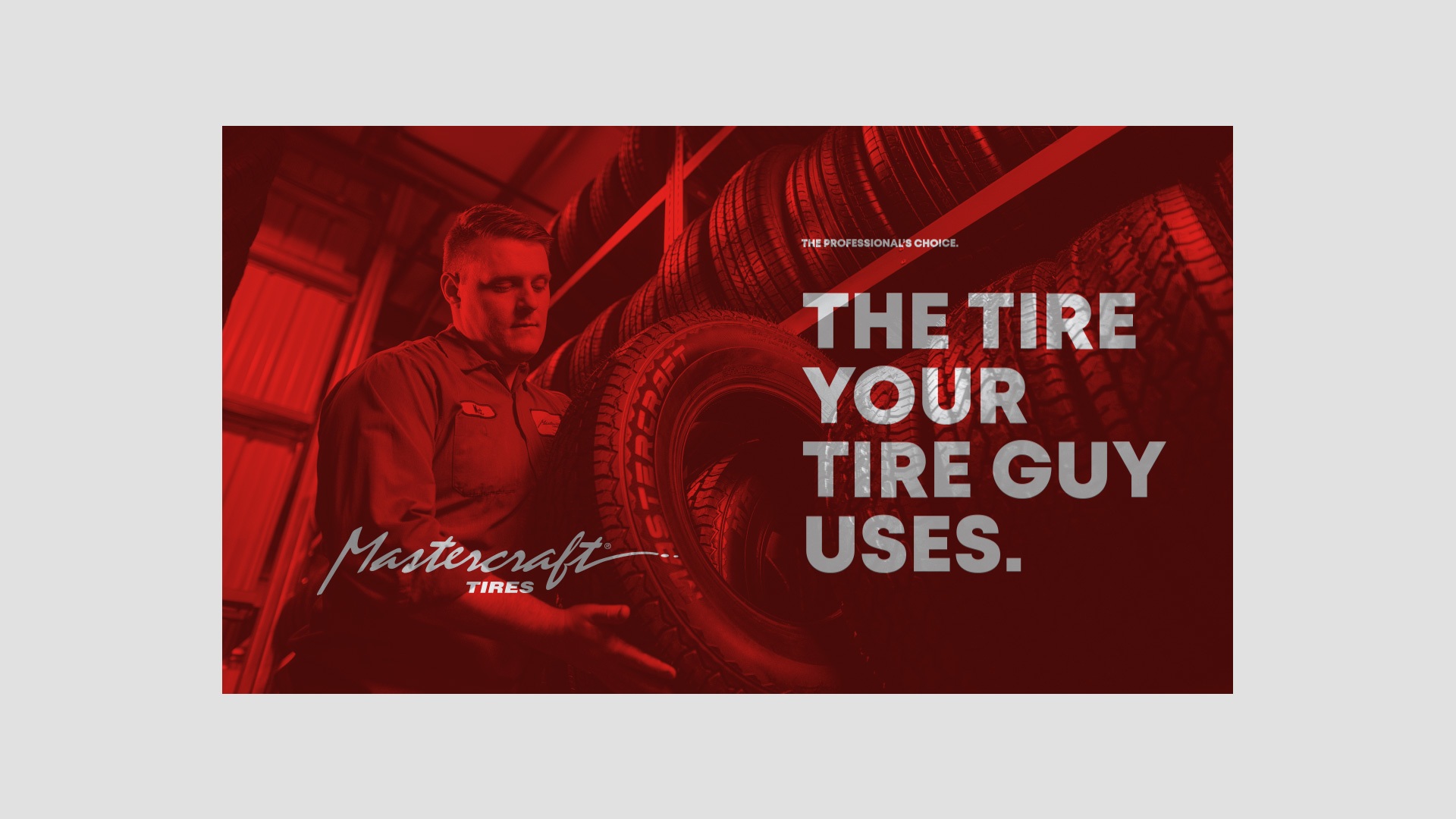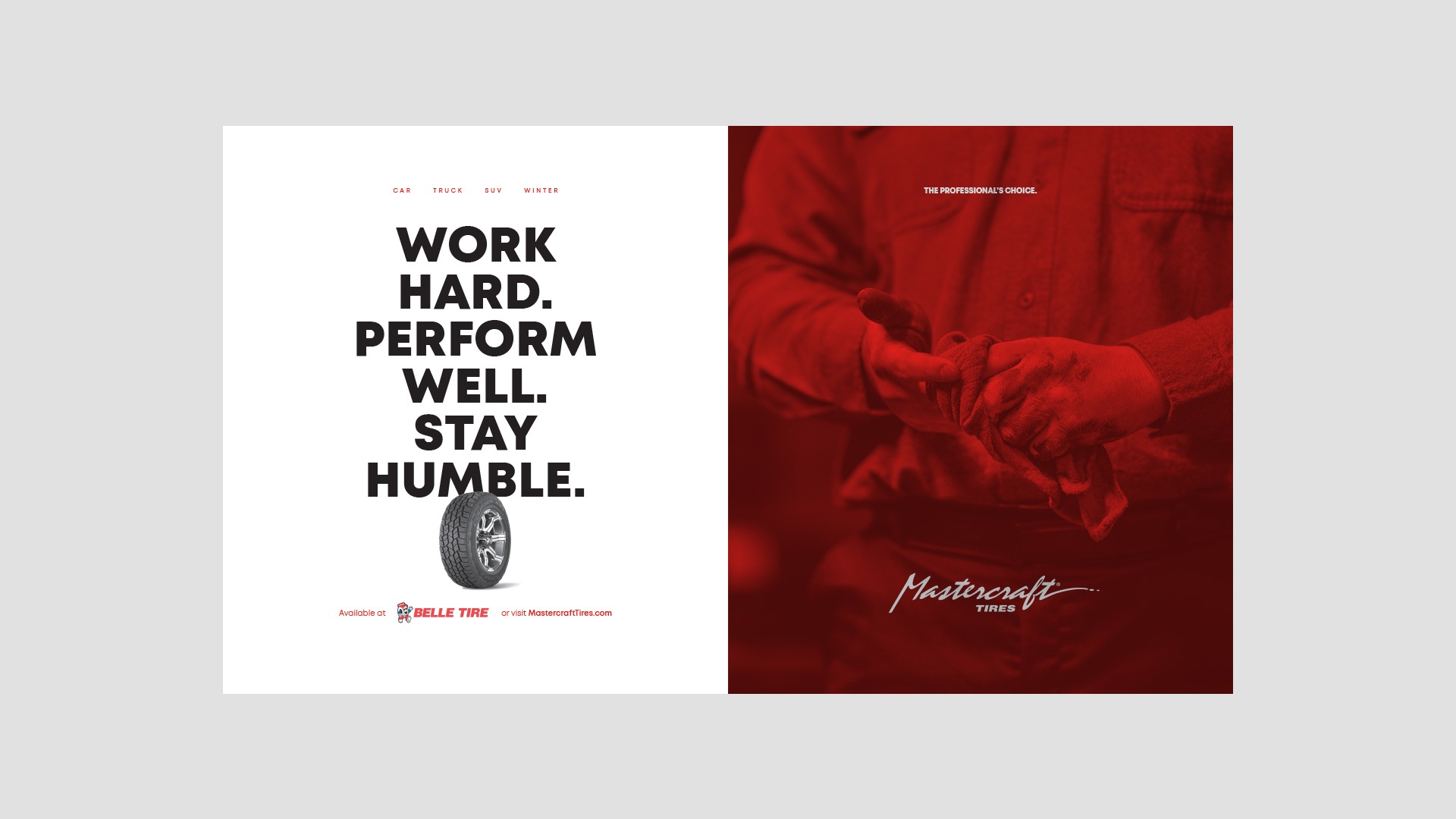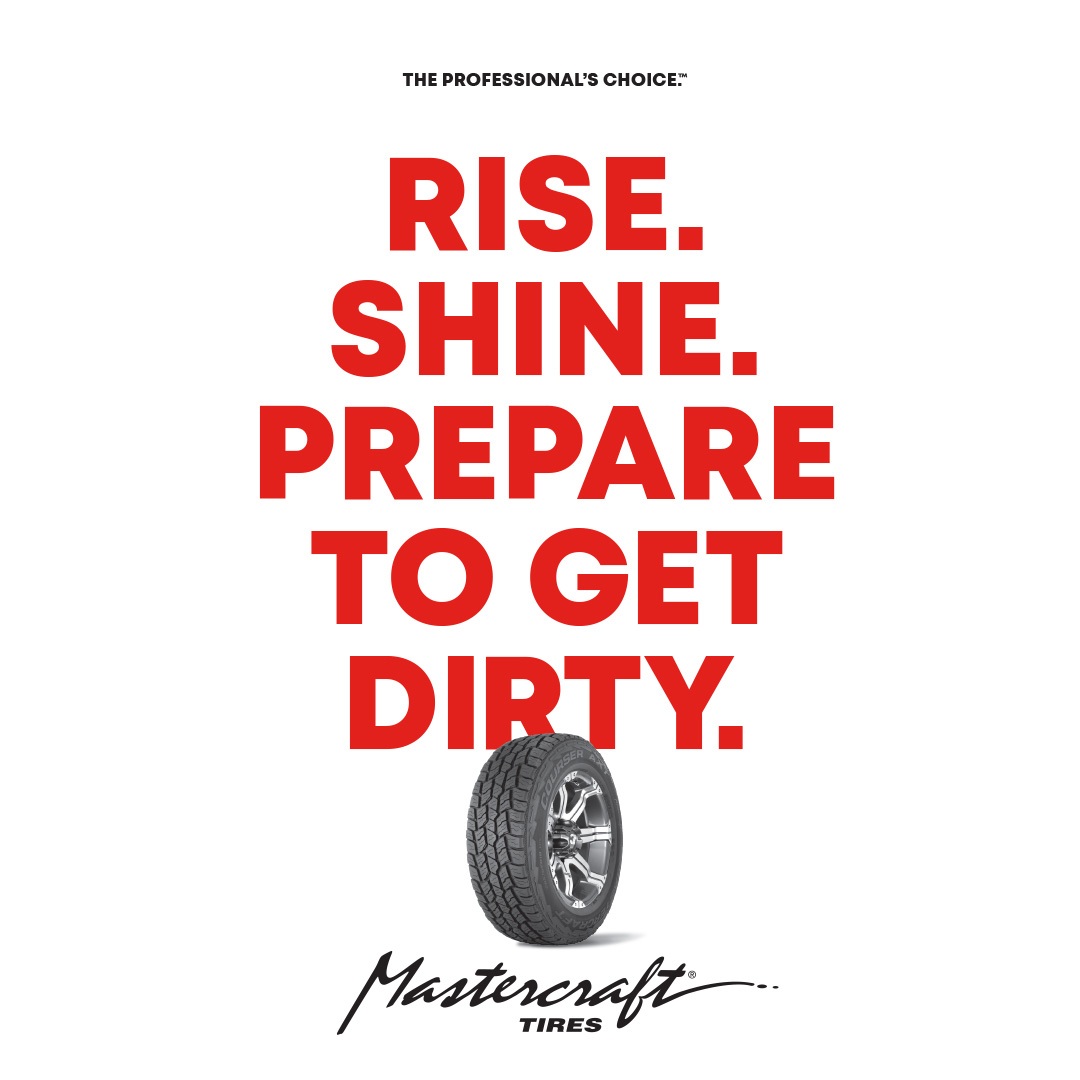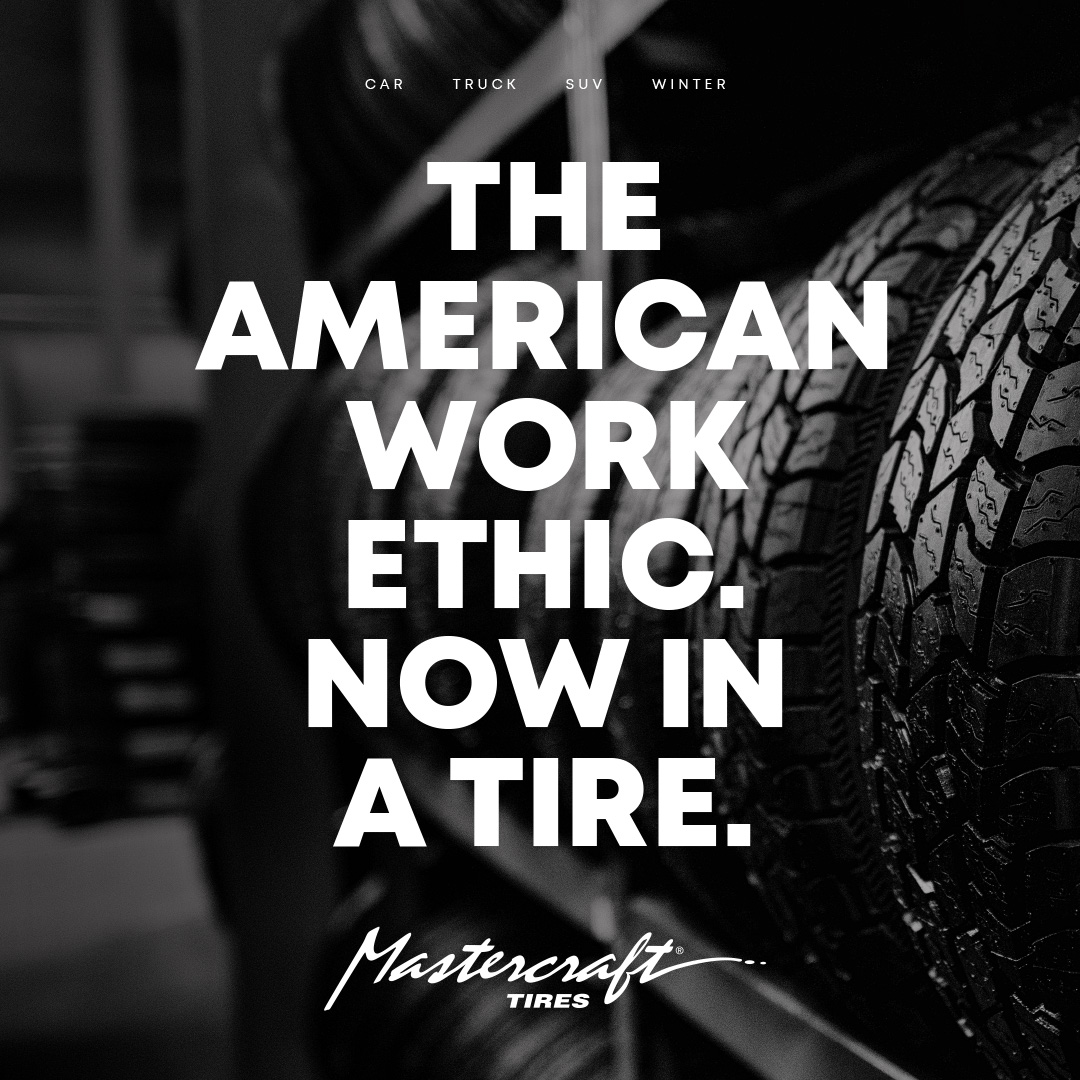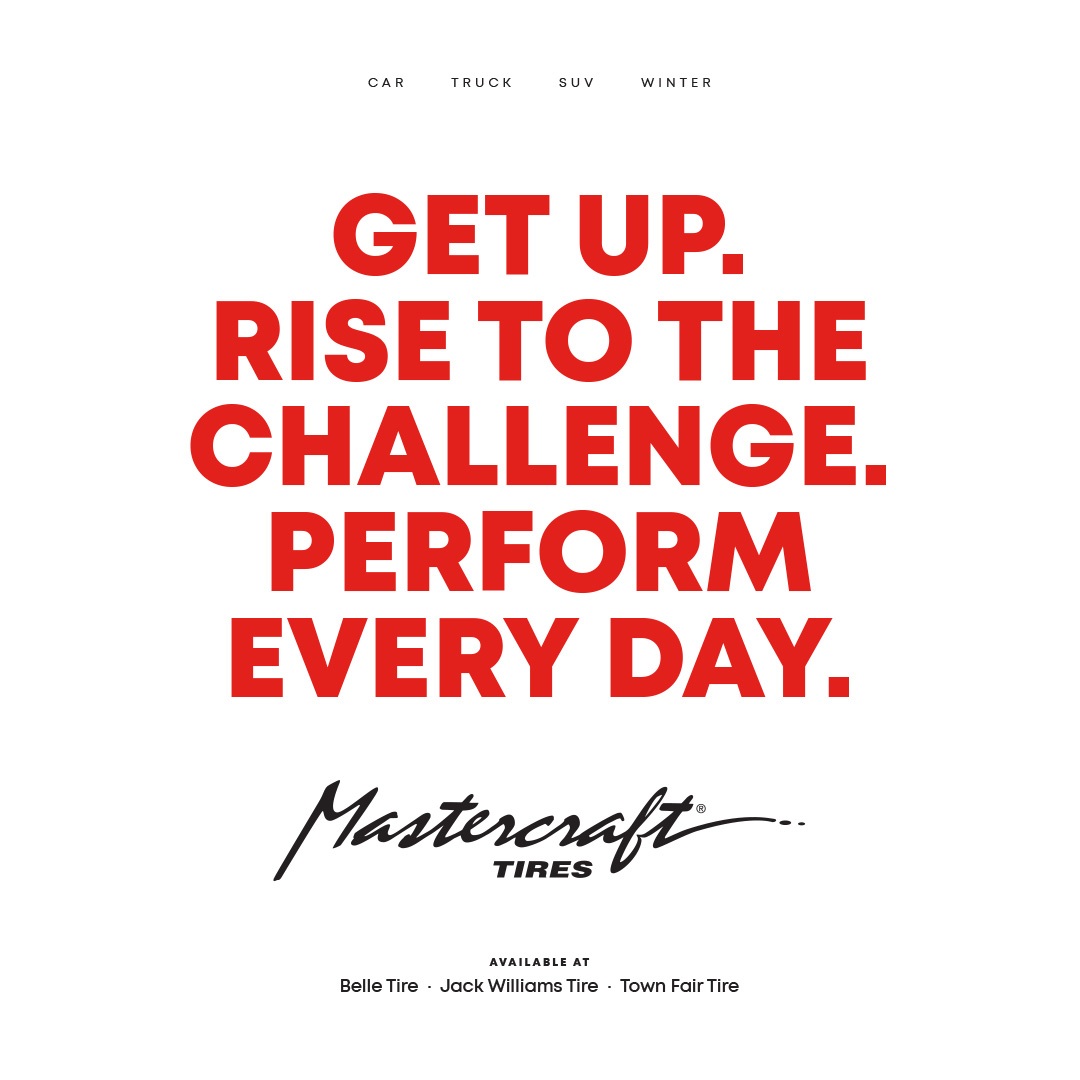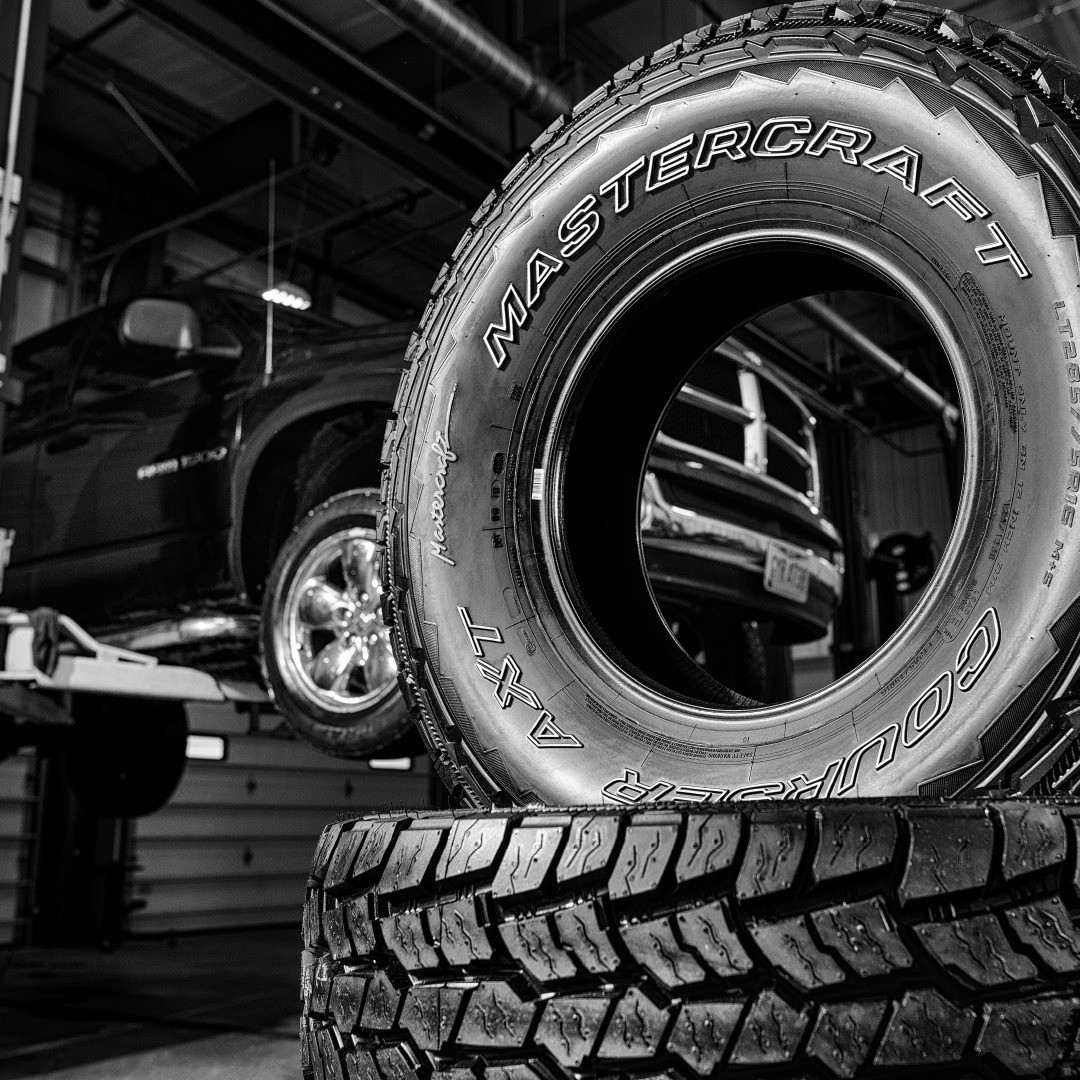 And then, we unleashed it in every form.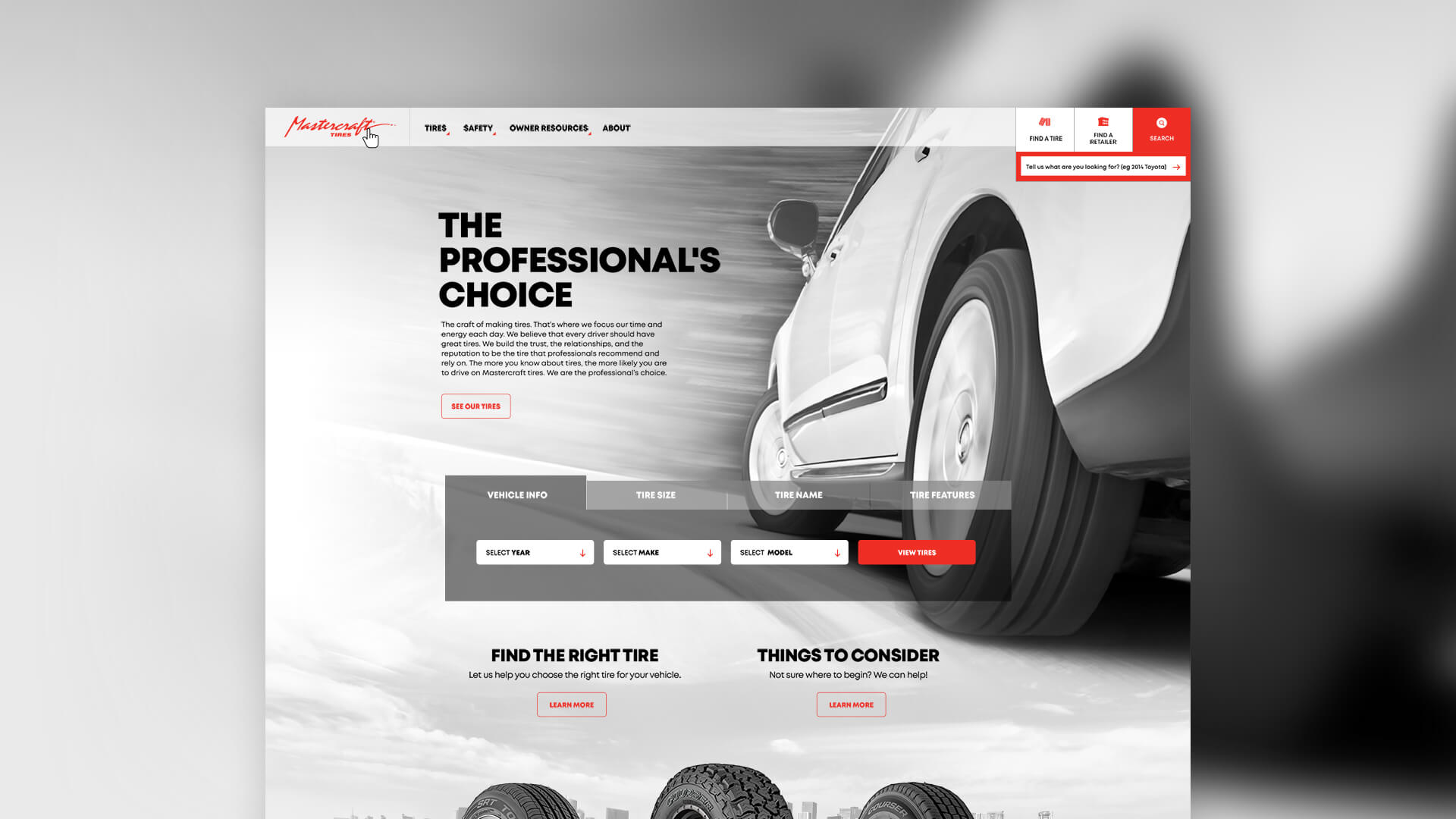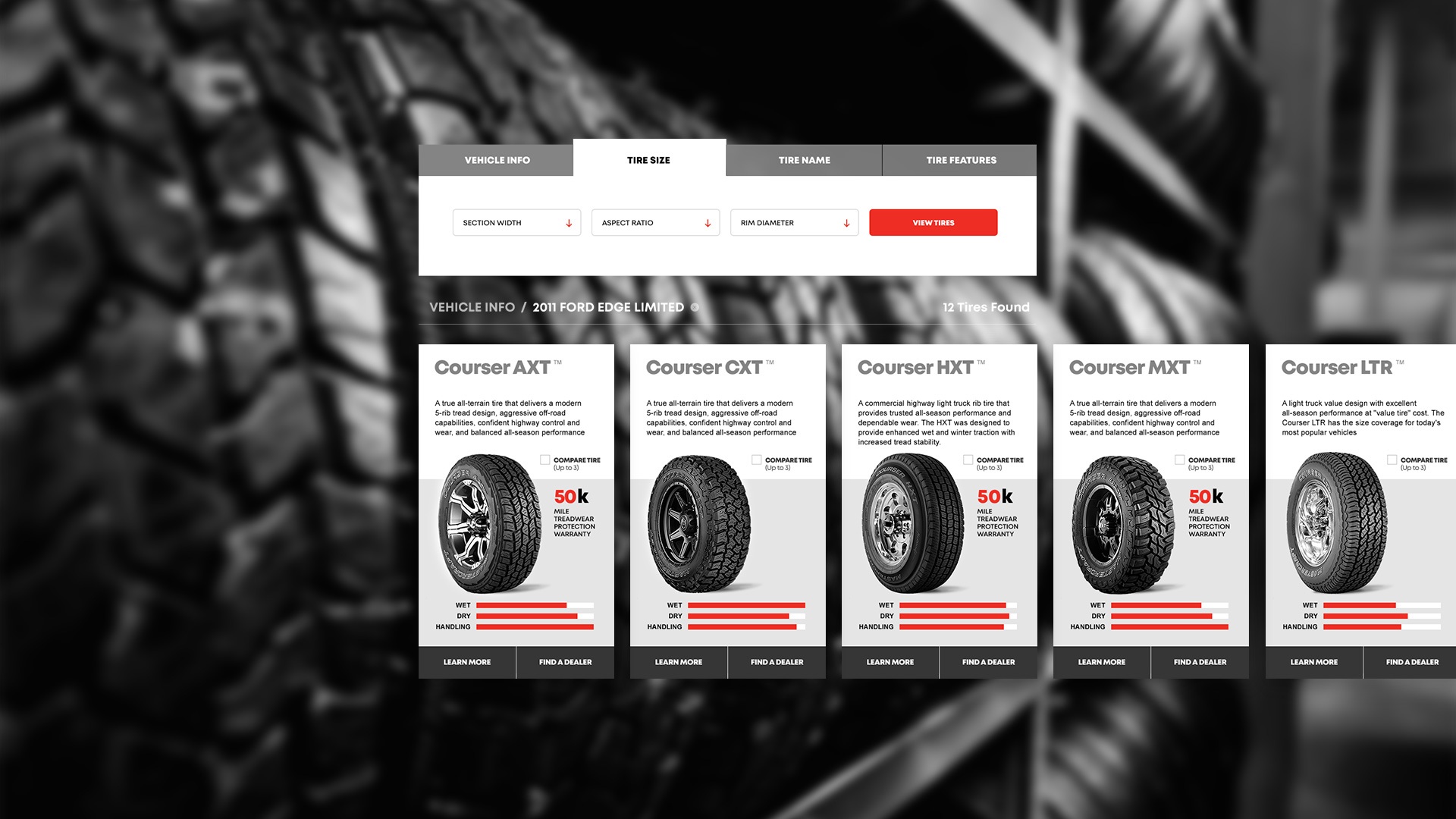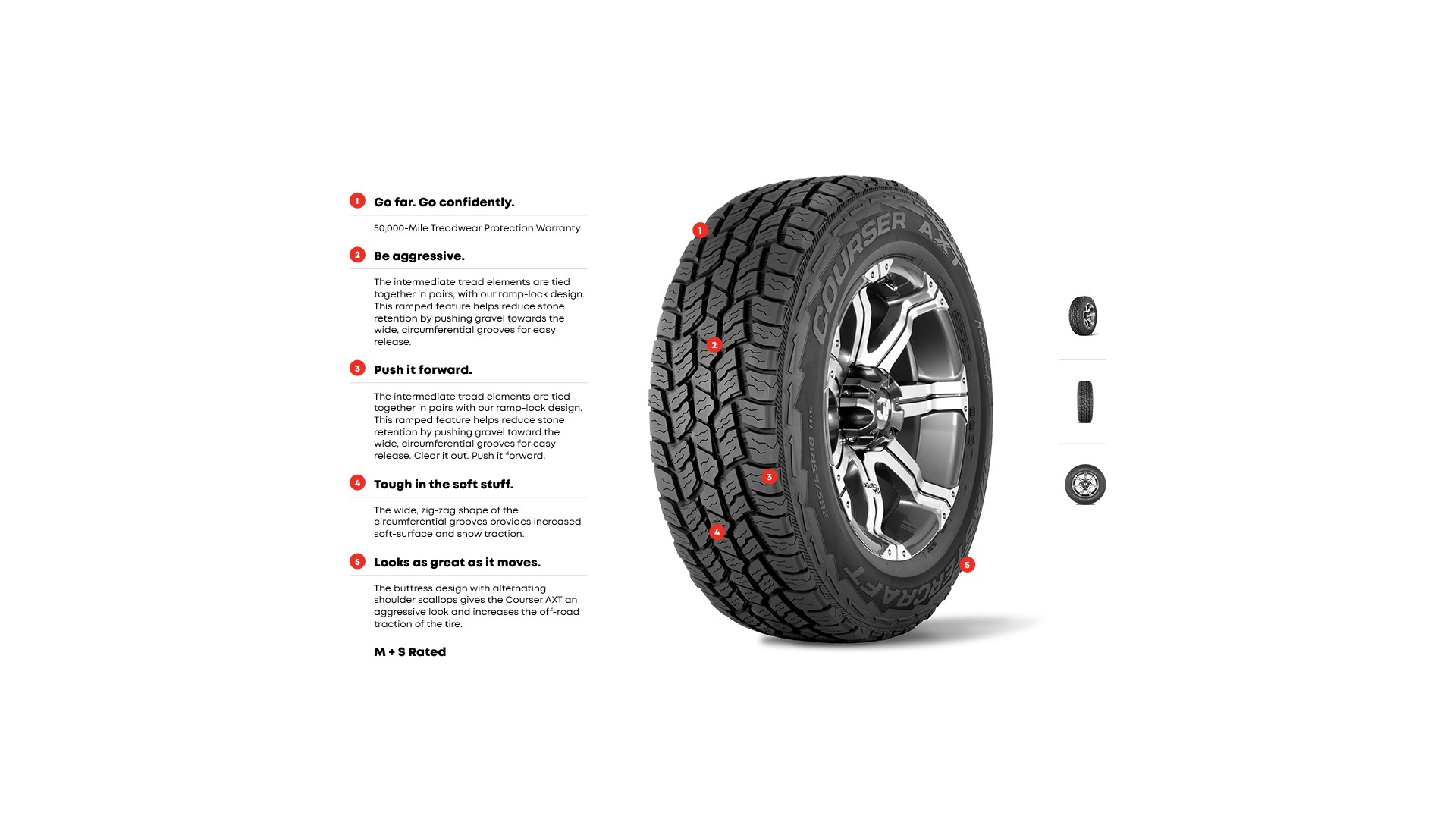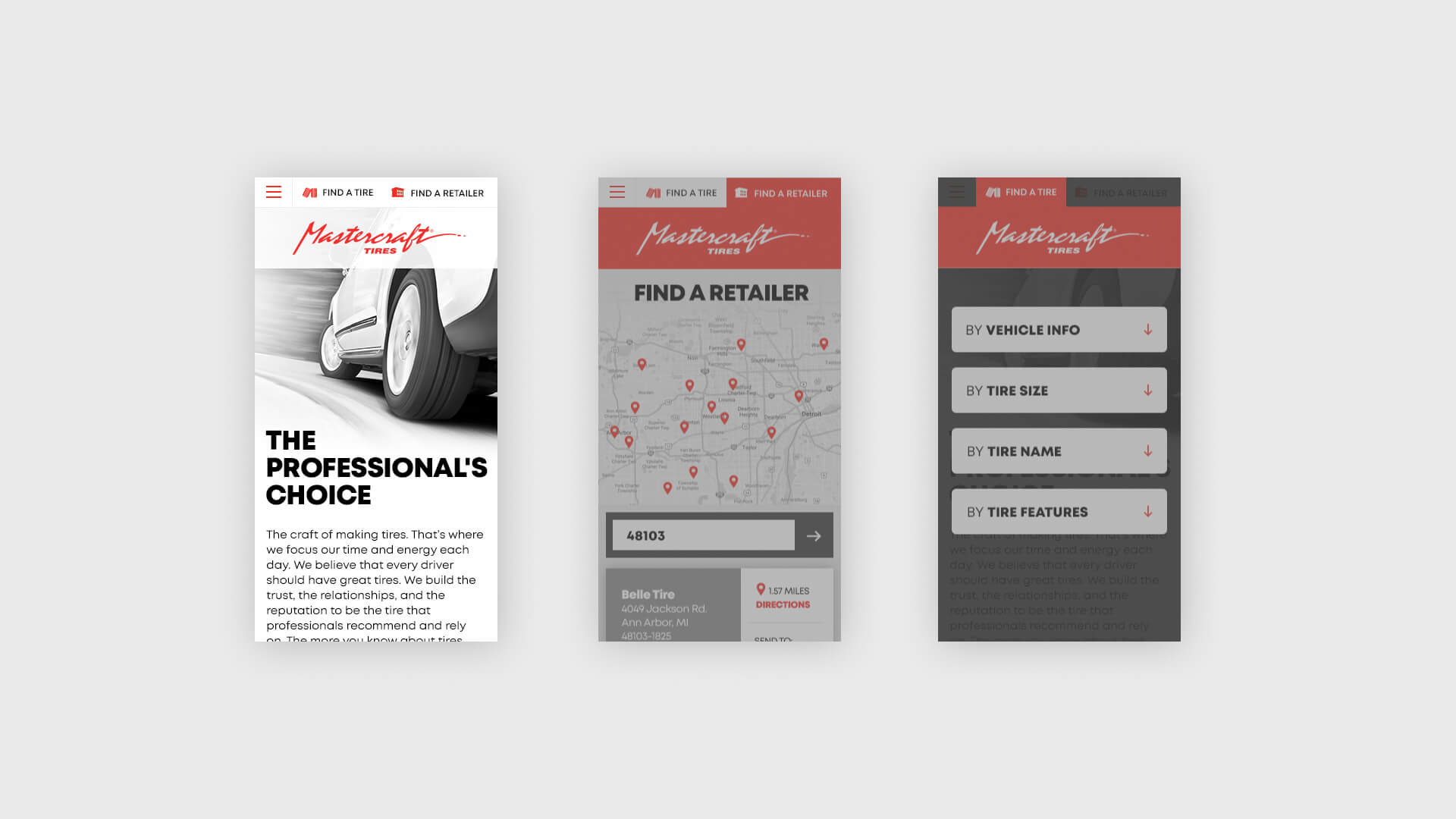 The results? A brand ready for an entirely new level of performance.