Complexity. Presented as a graceful, robust digital experience.
Virginia Tile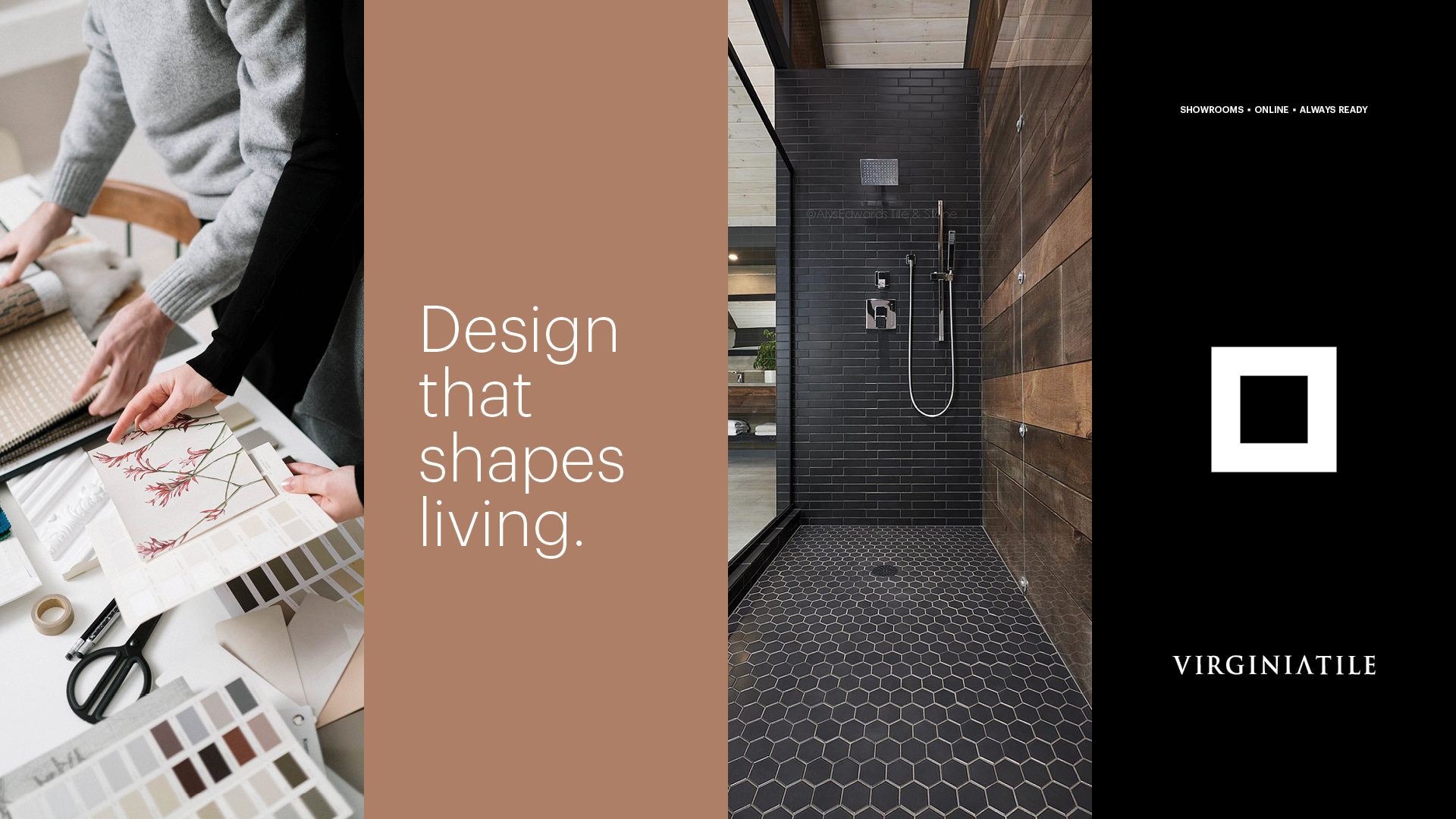 Virginia Tile, one of the nation's leading tile retailers, came to us to elevate their digital experience.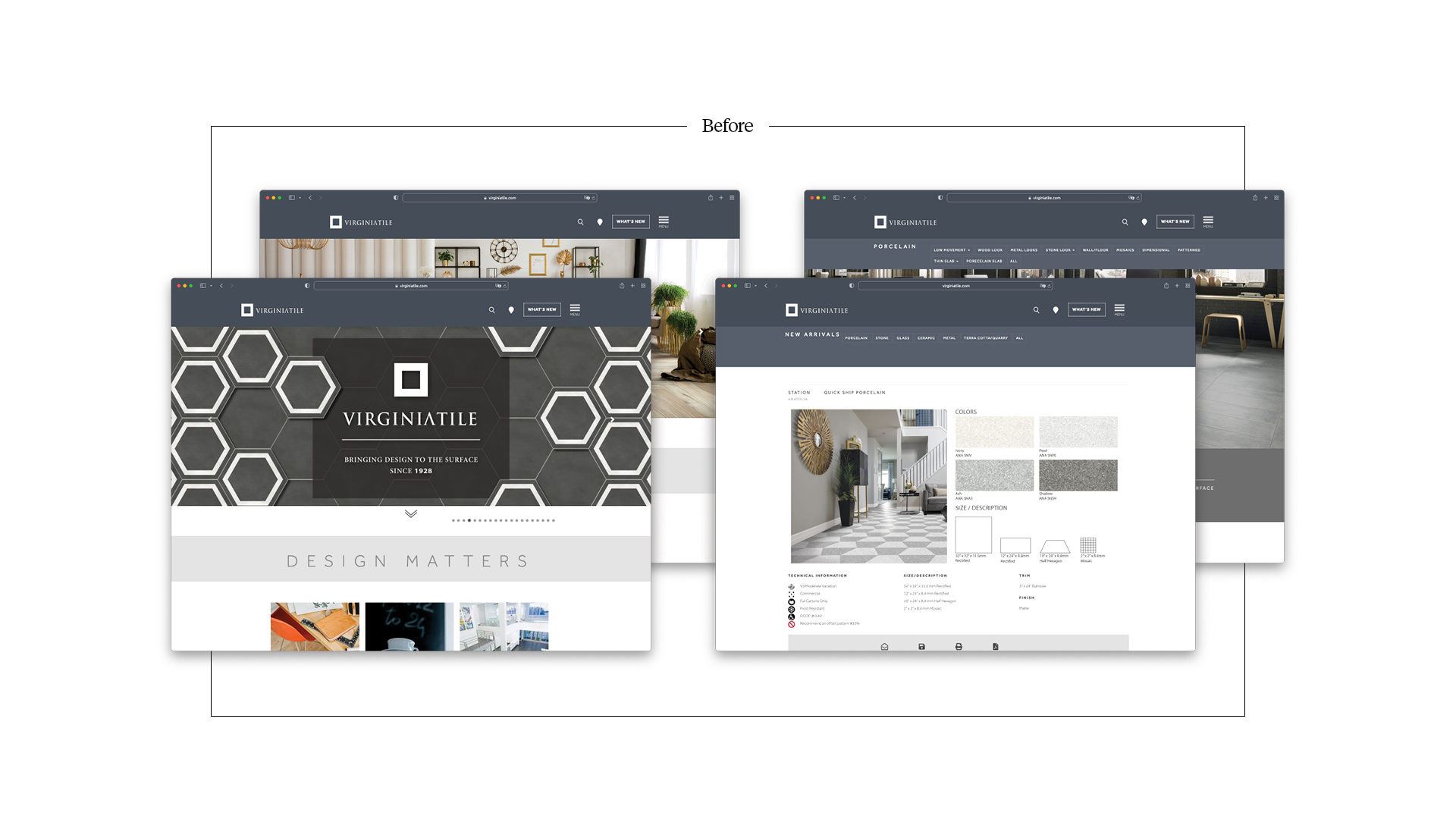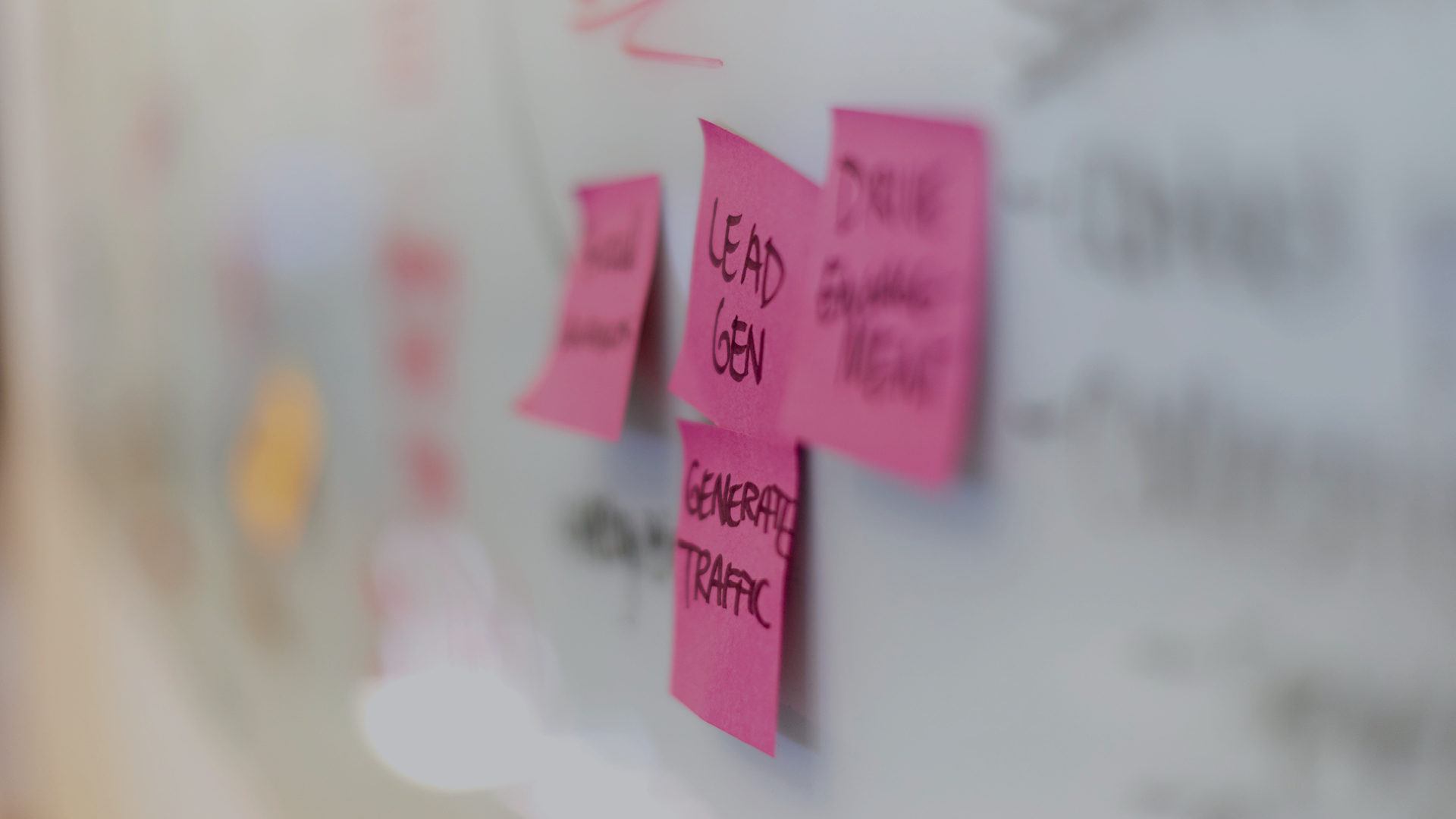 We created fresh and intuitive user journeys.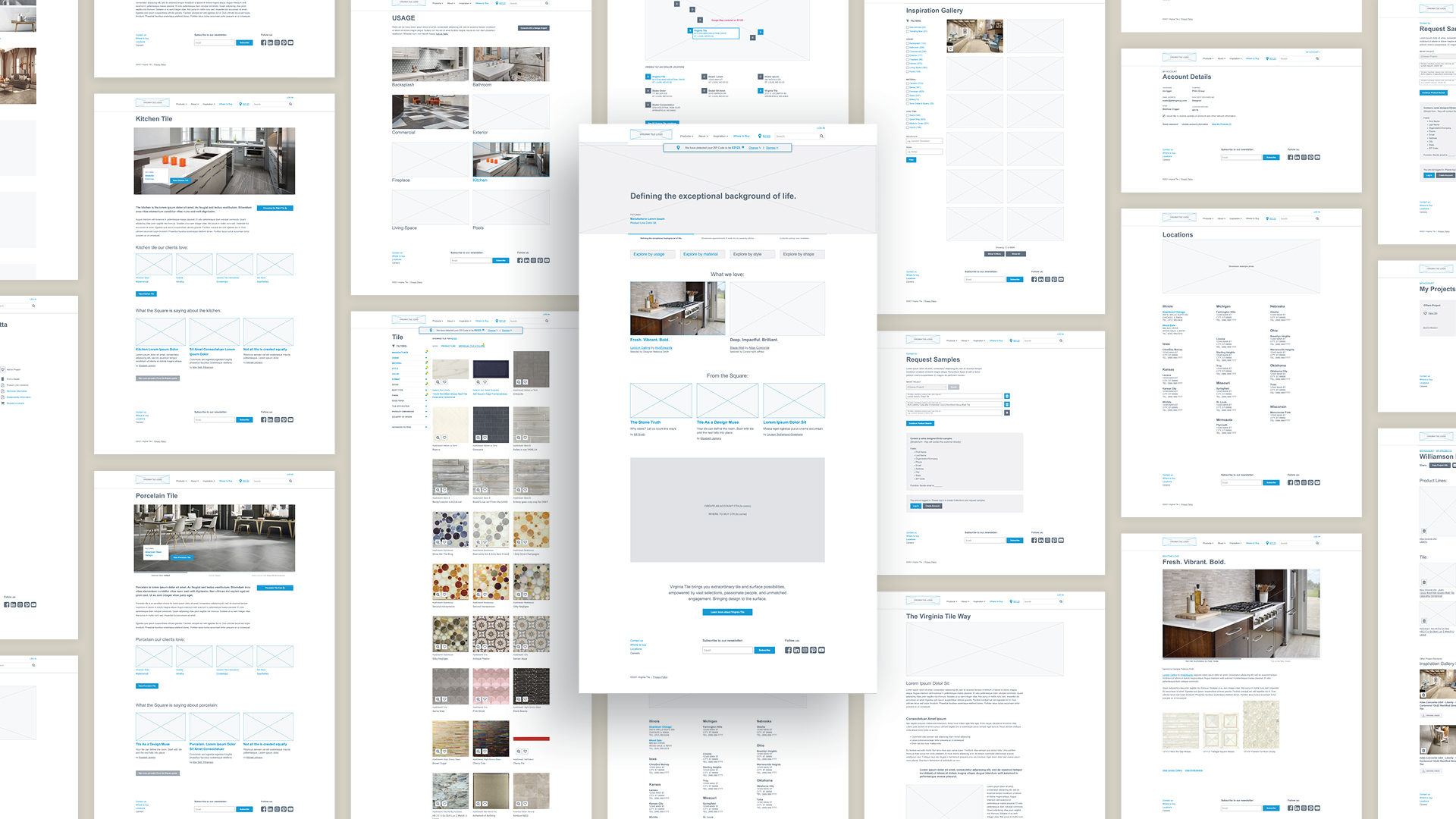 We didn't simply want to re-envision their site. We wanted to reinvent their customers' full experience.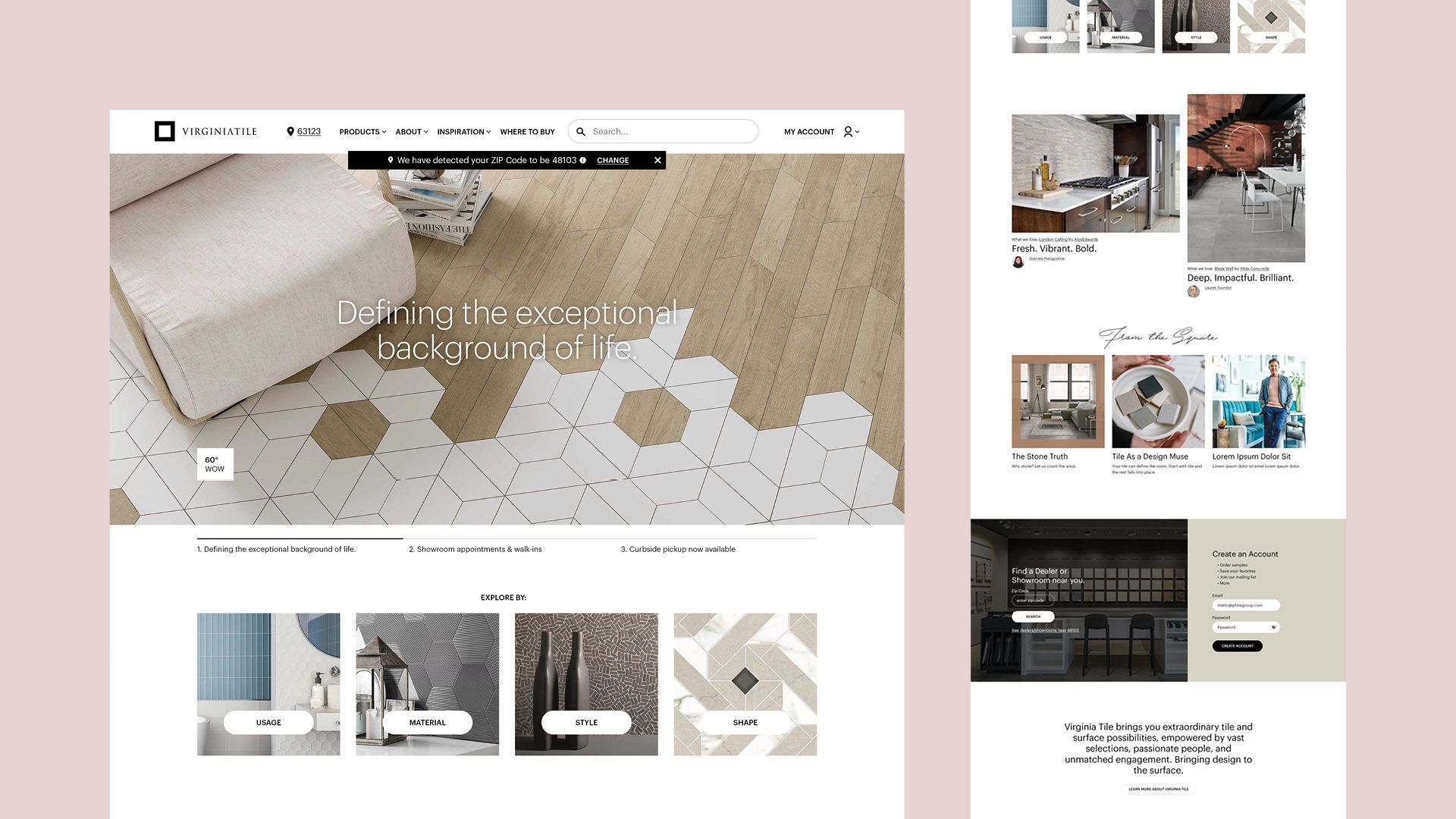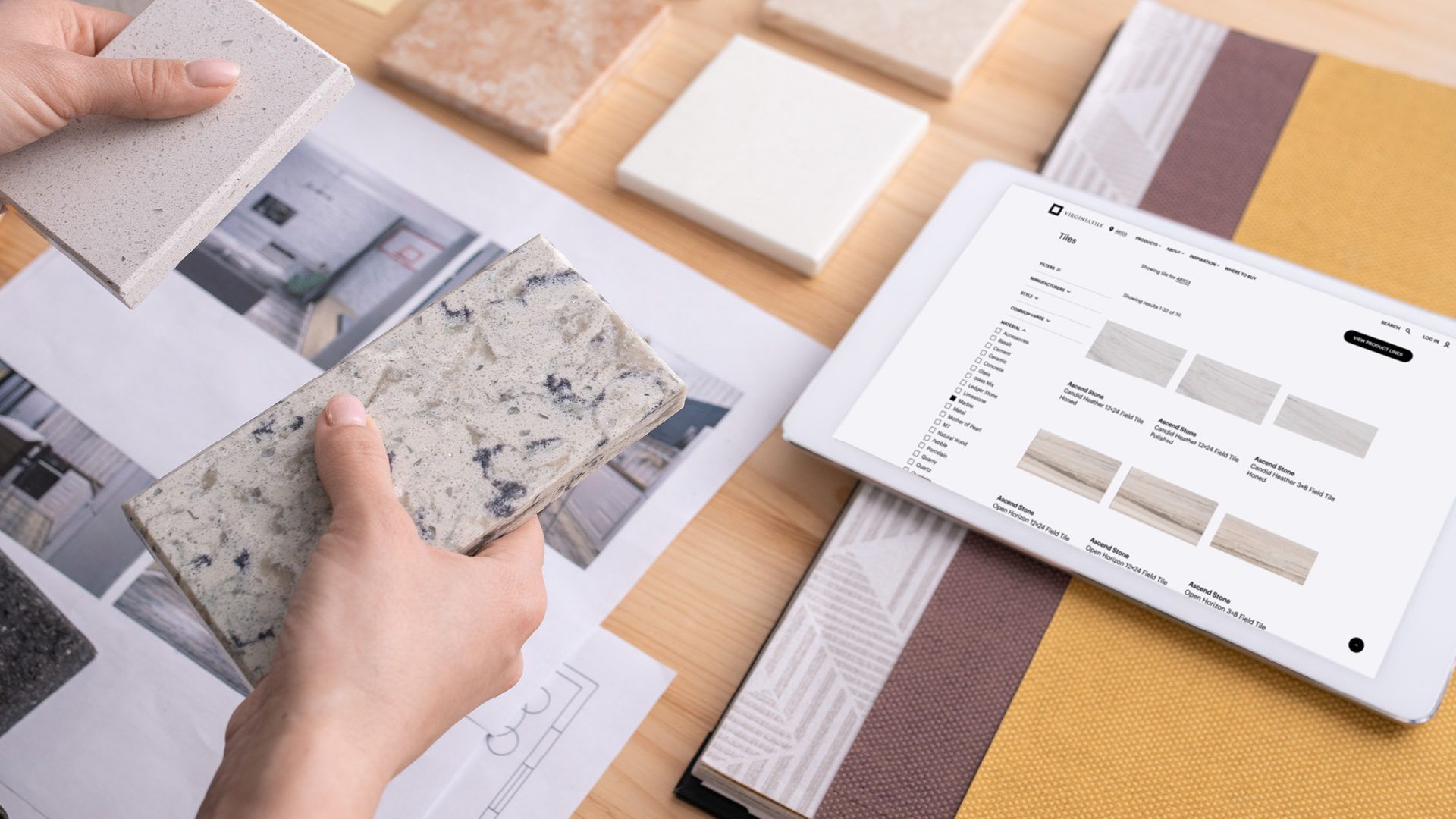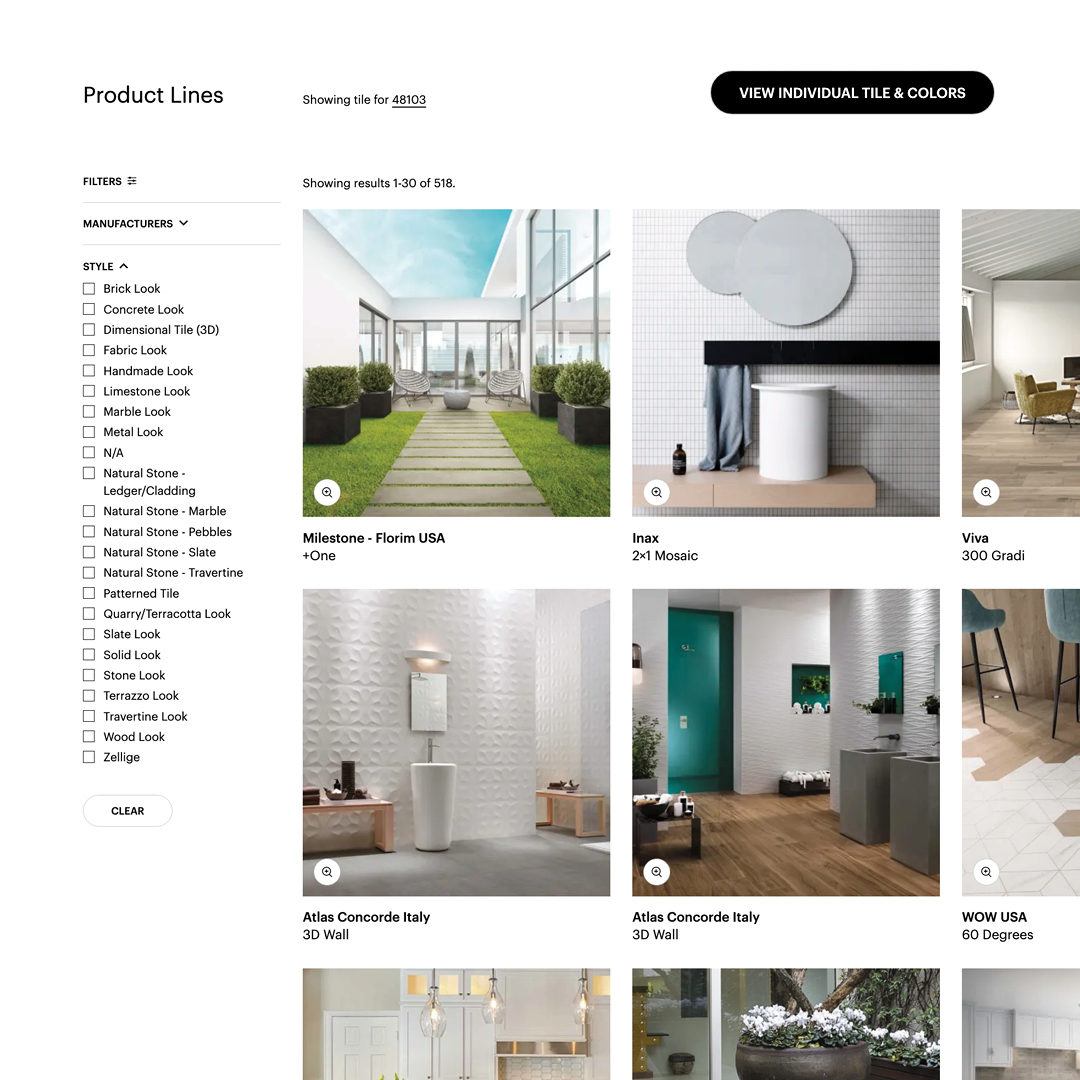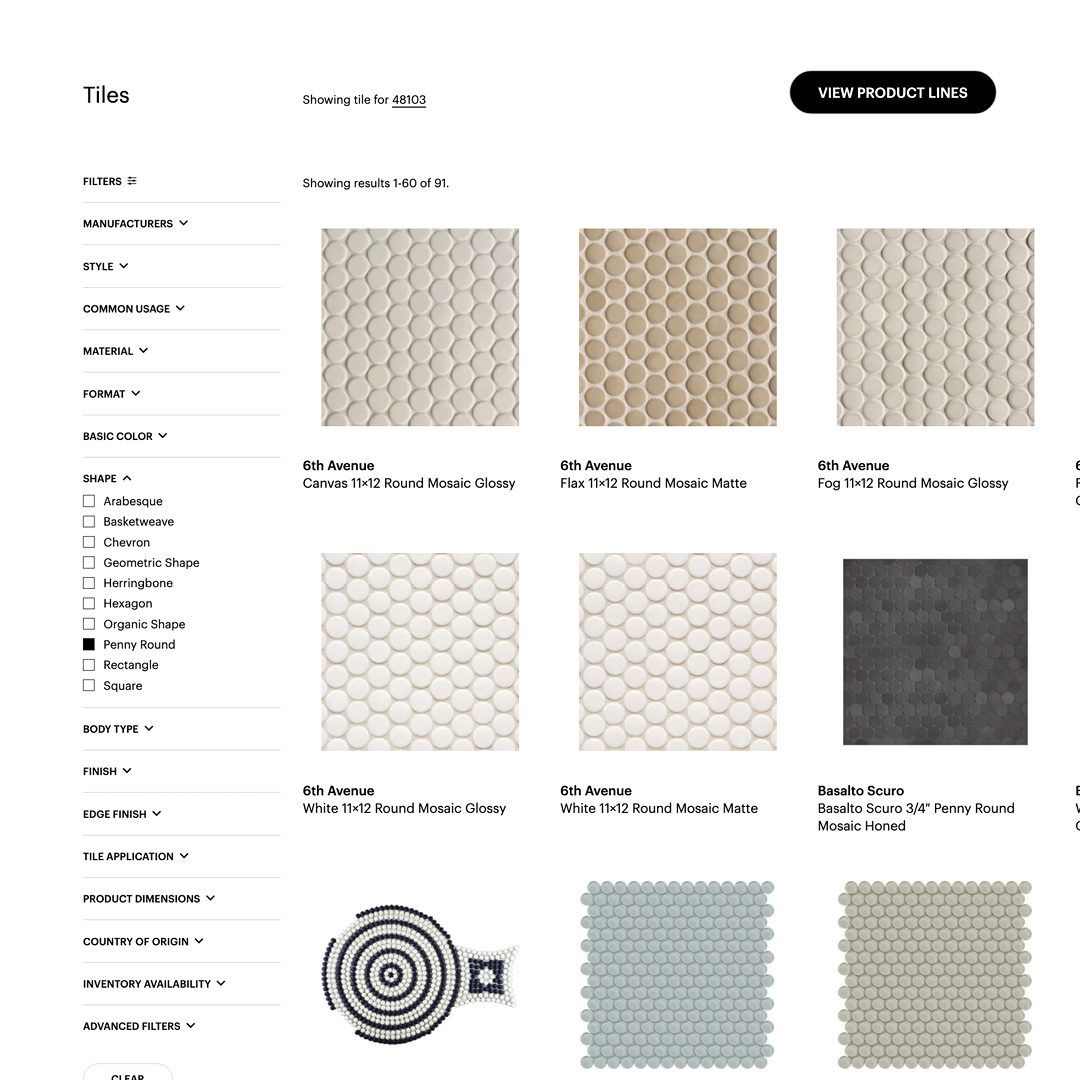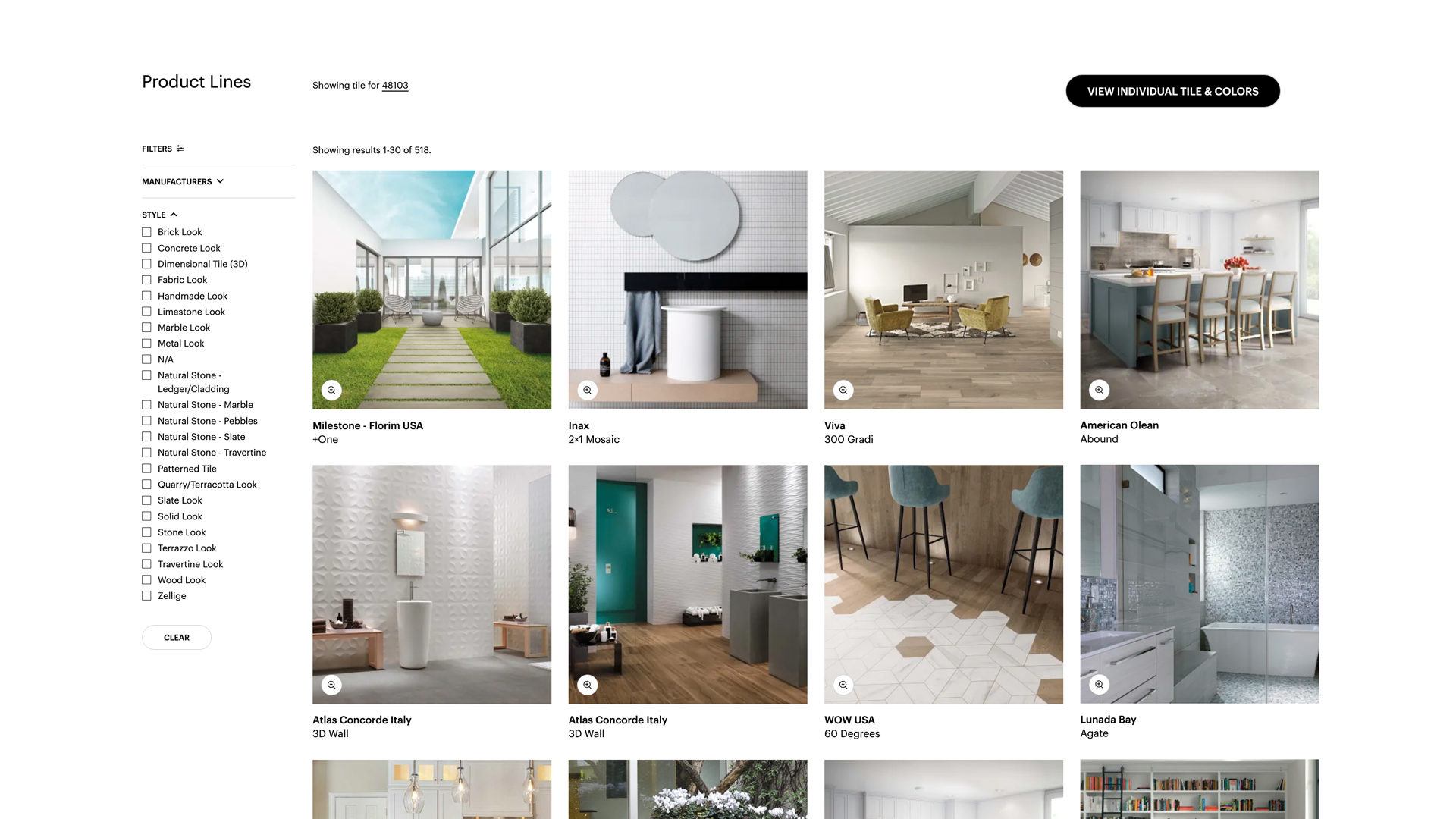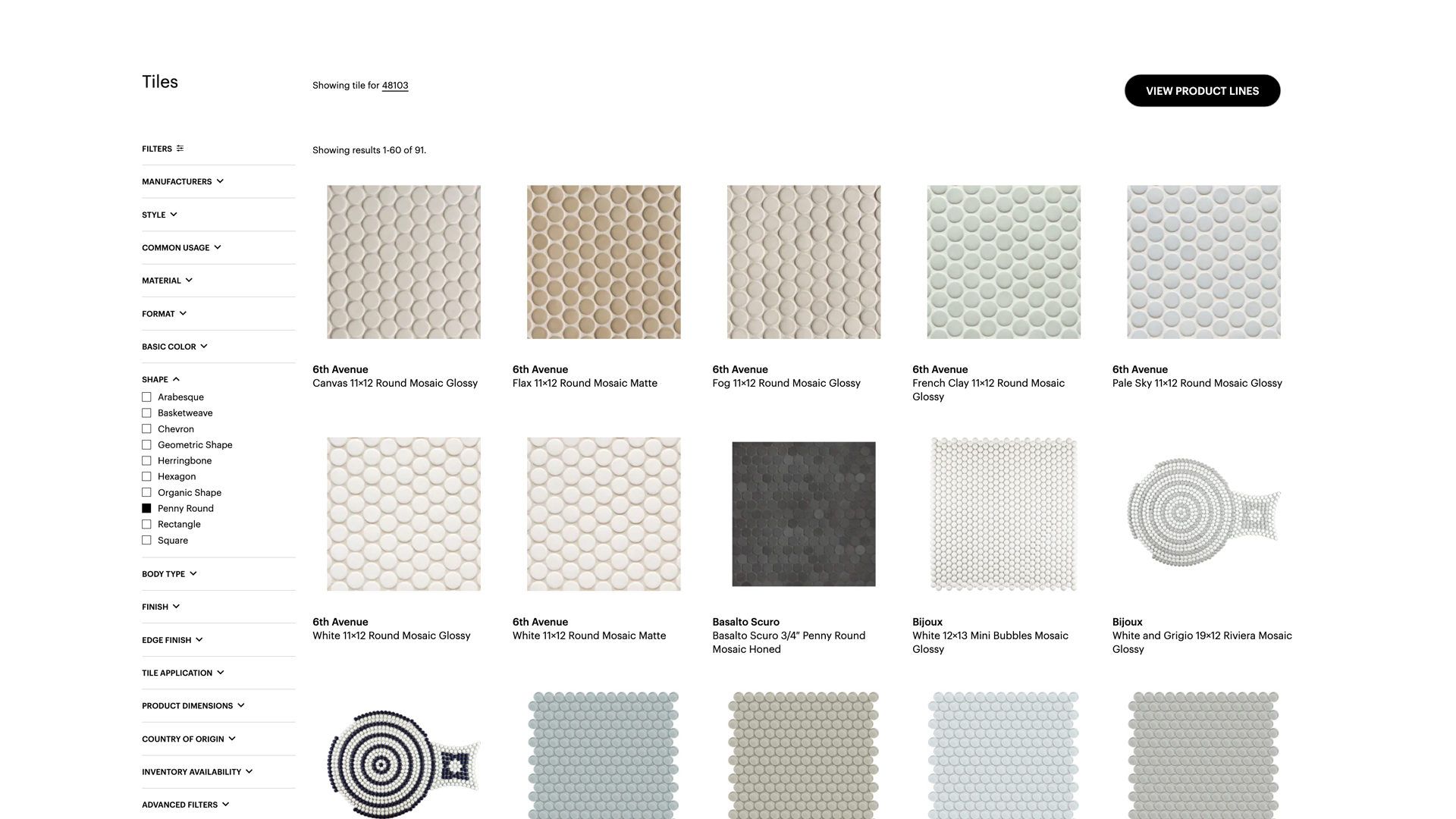 We connected the site with their existing product information management solution through a complex solution, creating simplicity, sustainability, and up-to-the-moment accuracy.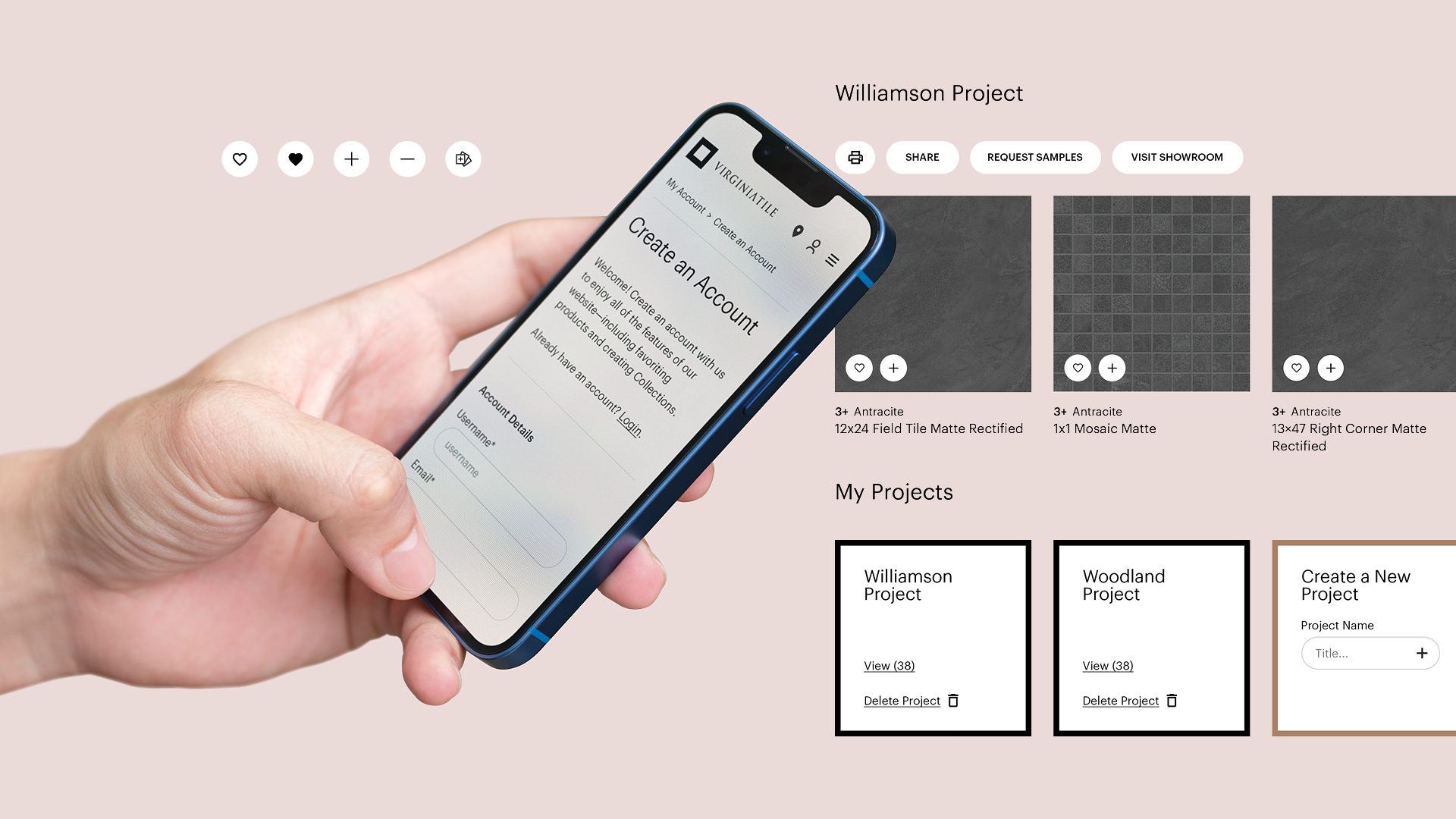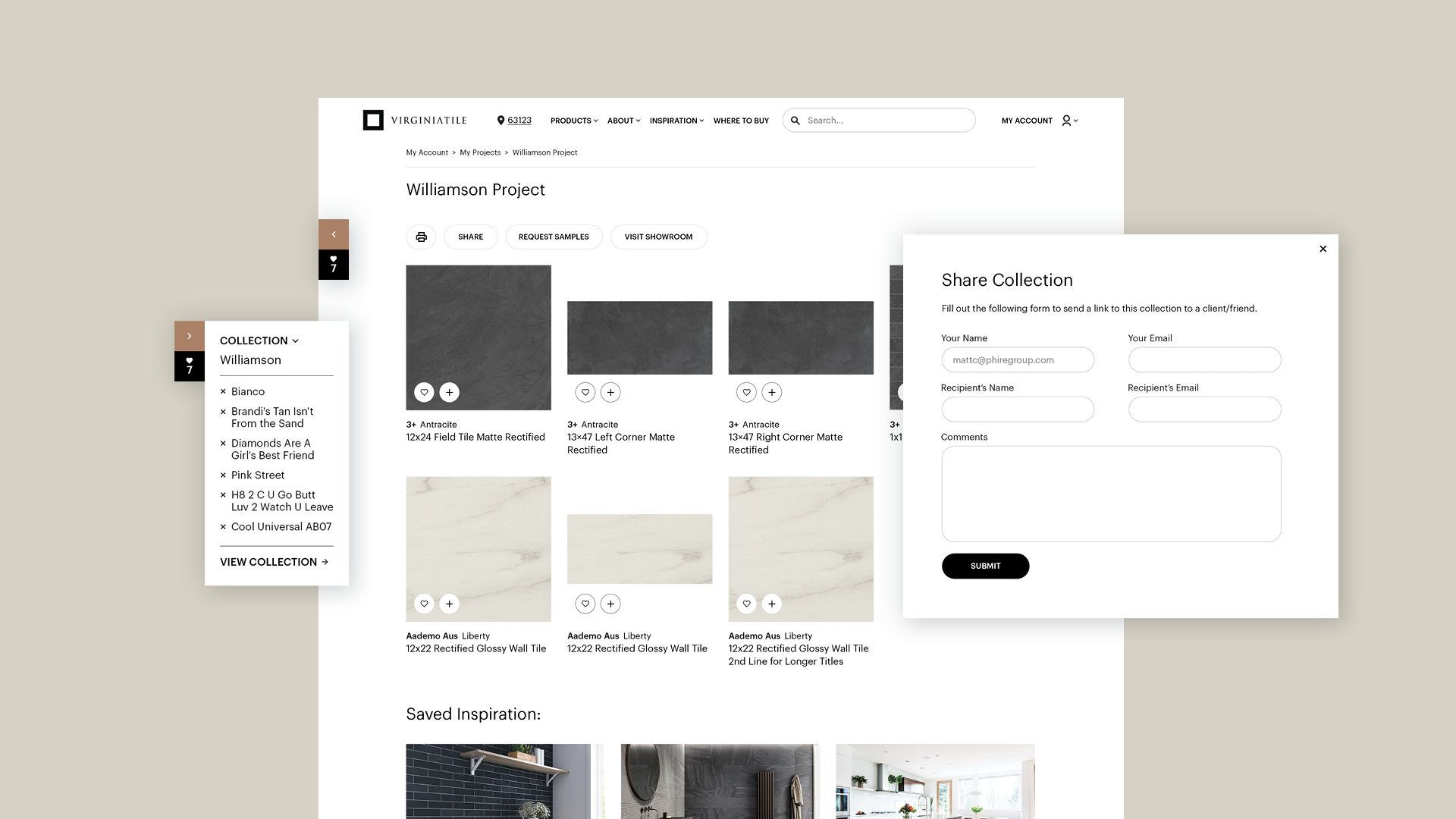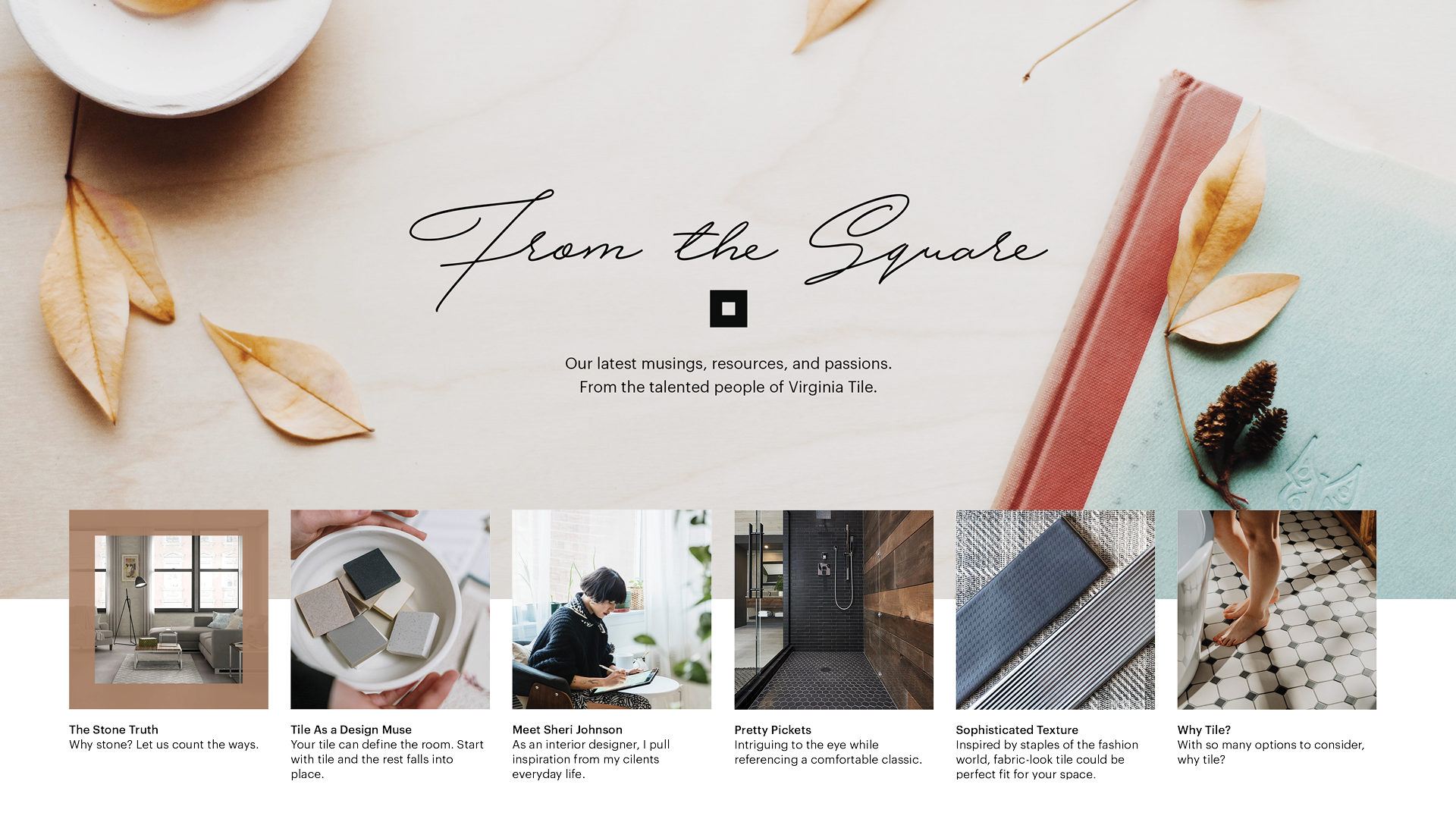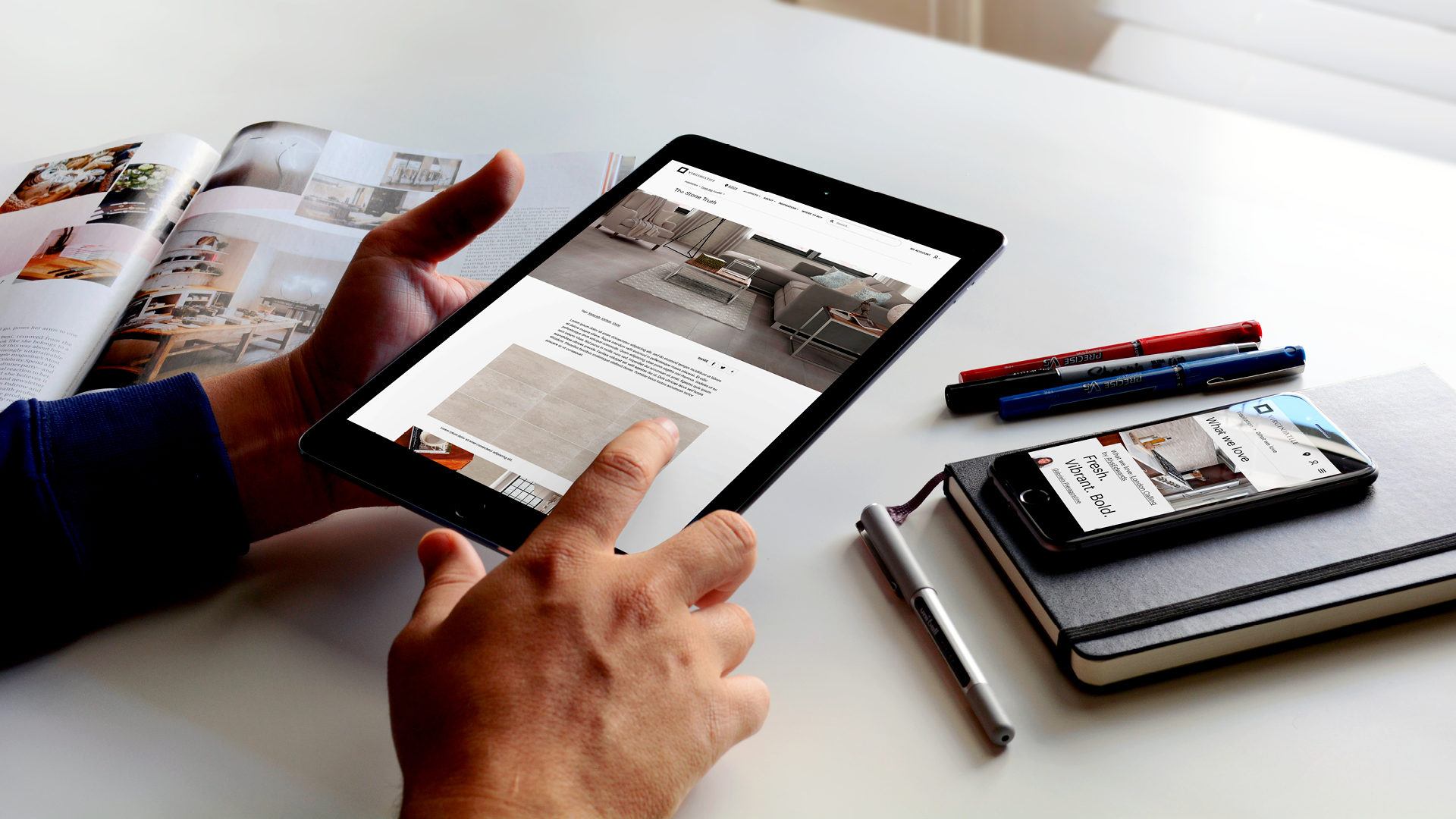 Along the way, we helped elevate their brand.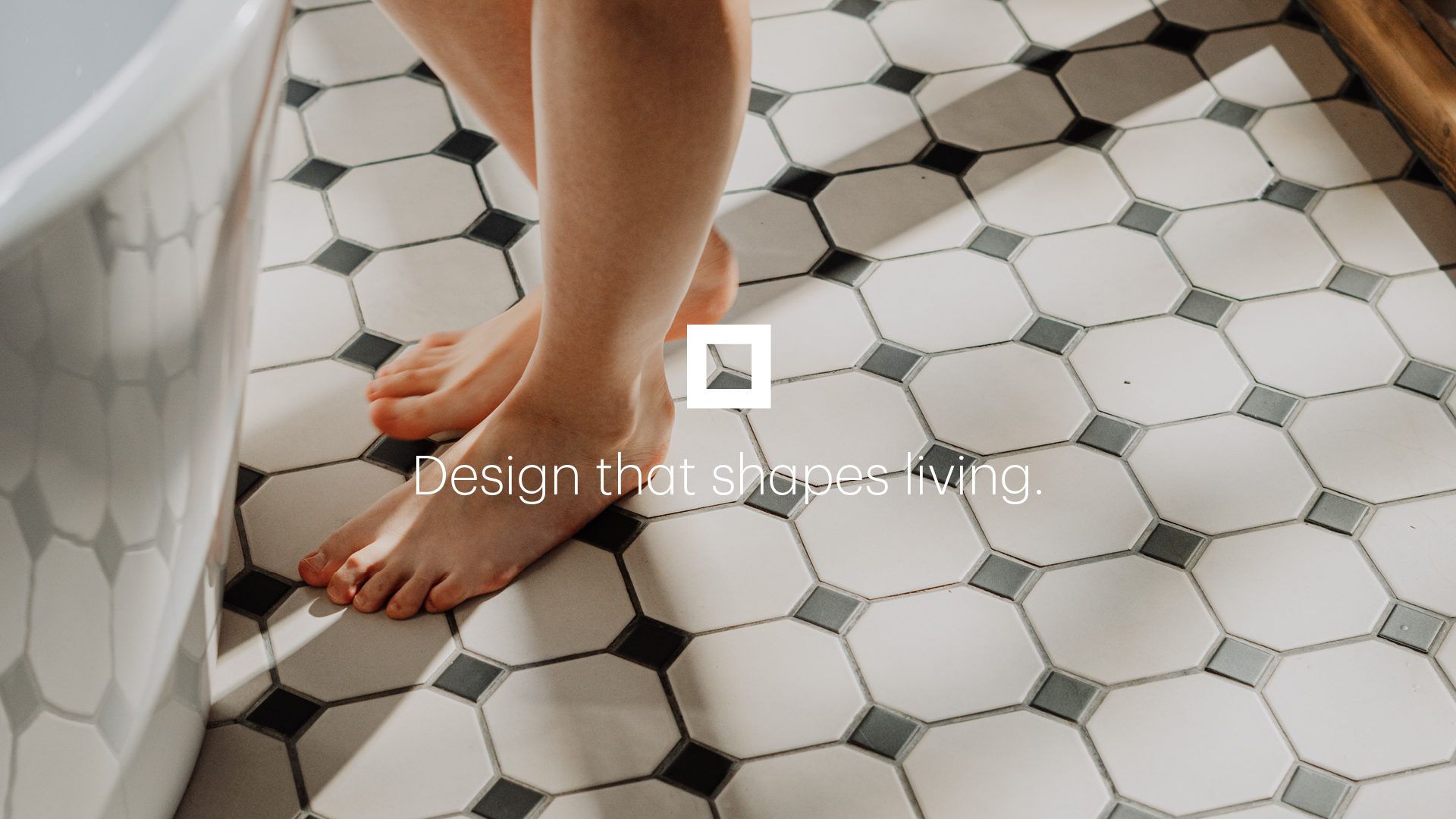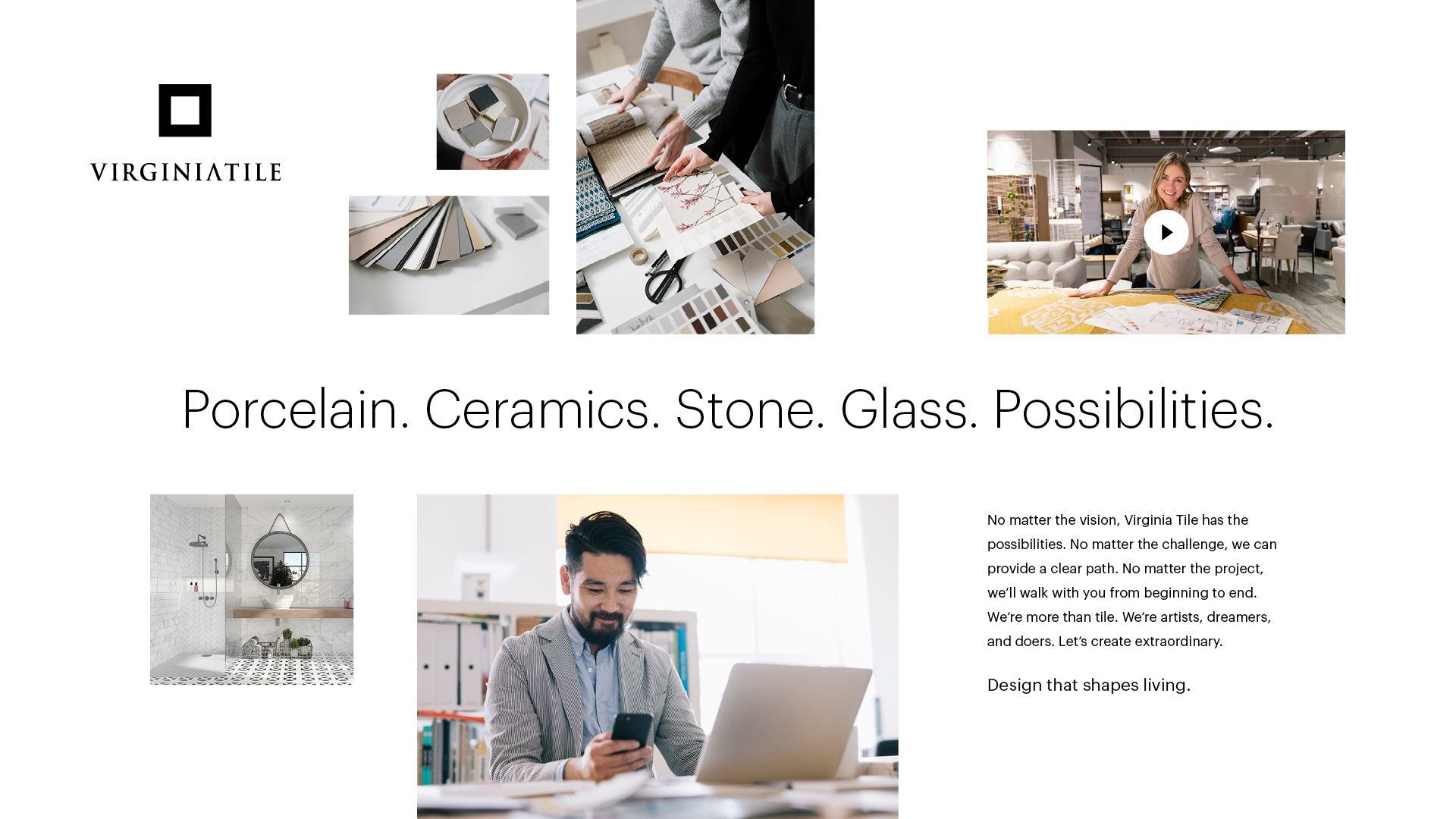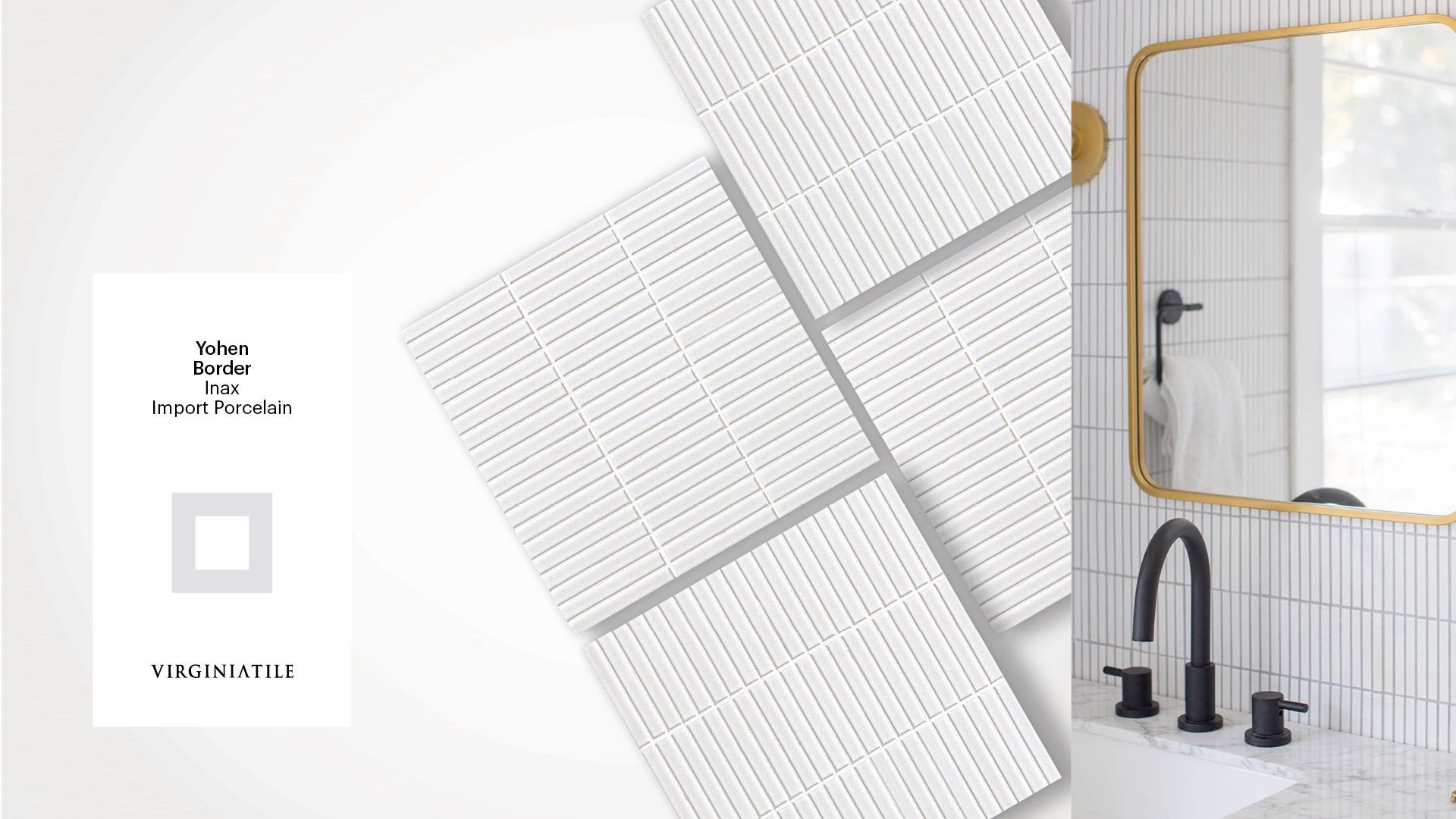 Their story. Their purpose. Their spirit of design excellence.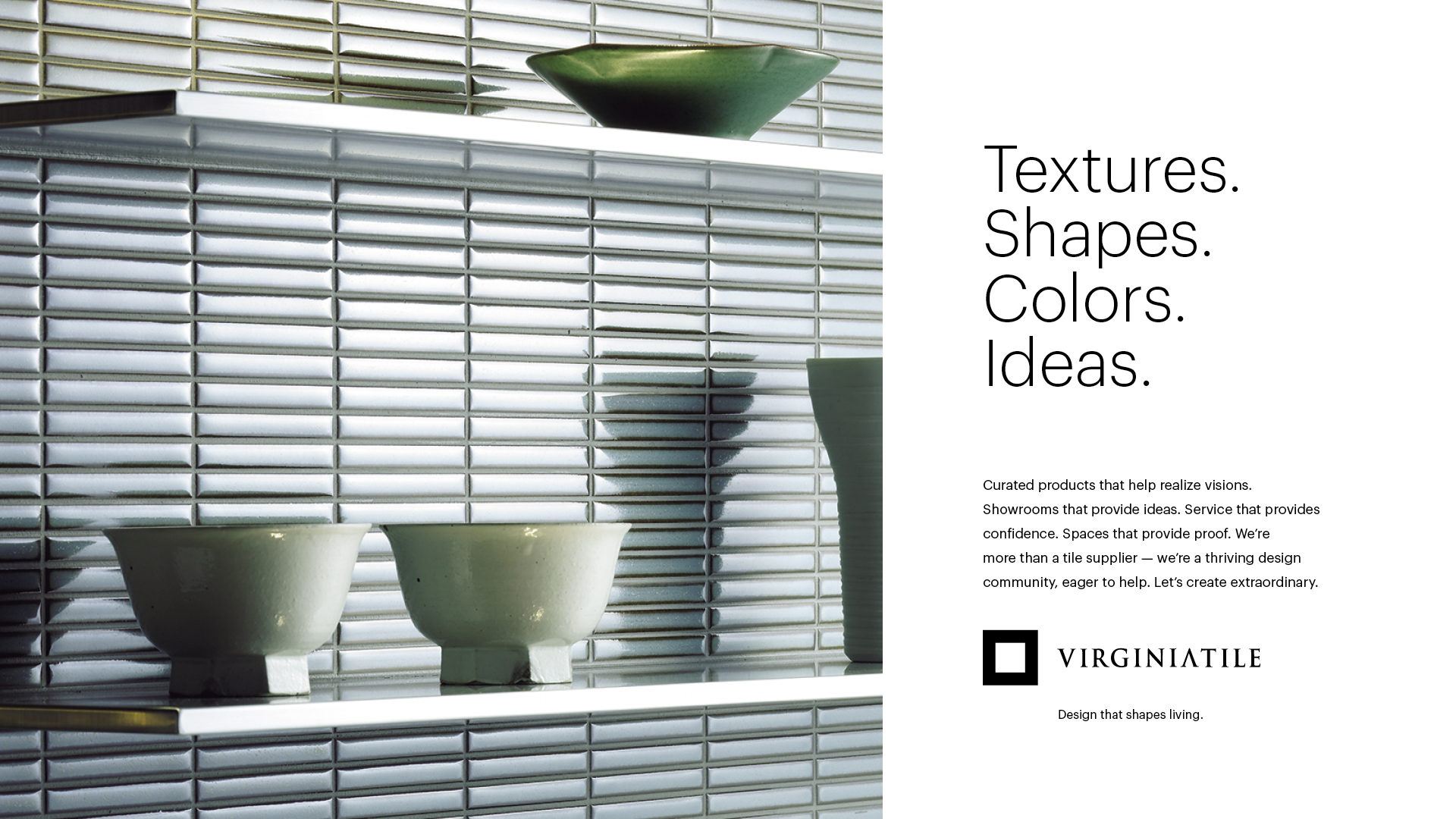 And ultimately, their measurable success.